Stress Awareness Month: De-Stress with Aromatherapy
Posted on
This is my second post for Stress Awareness Month where I will be sharing useful information to help you manage stress.
Stress can build up for a number of reasons and tends to be caused by a variety of circumstances such as:
Too much to do Lack of Time Financial Worries Workload
Job Uncertainty Family Troubles Relationship Breakdowns Bereavement
Moving Home Urban Life Conflict at work or home Isolation
Redundancy Retirement Going to University Planning a Wedding
Pregnancy Becoming a Parent World problems and so on…
Long term chronic stress manifests itself in many different ways and can have a negative impact on our physical, mental and emotional health.
Some of the common effects of long term stress include:
Headaches, Physical and Emotional Tension, Muscular Aches and Pains, Digestive upsets, Exhaustion, Hyperactivity, Anger and Irritability, Feeling Overwhelmed, Anxiety & Depression, Over thinking Insomnia, Loss of Concentration Reduced ability to make decisions, Brain Fog and more.
How Can Aromatherapy help with Stress?
Aromatherapy is a holistic therapy which uses natural fragrant oils that are extracted from herbs, flowers, plants and trees, they are called essential oils. They are natural concentrations of various parts of these fauna and flora. The oils are very powerful and so are only used in tiny amounts in: face and body oils, aromatic baths, inhalations, electric or candle burners and various cosmetic preparations.
Each oil has its own unique fragrance and therapeutic properties, useful in the treatment of a wide range of physical, psychological and emotional conditions. For example, lavender essential oil can be used to treat many skin conditions, headaches, aches and pains, fatigue, flu, stress, anxiety, depression, insomnia etc
Essential oils are highly versatile, working both on the physical body and on our psychological and emotional natures. This makes aromatherapy one of the best treatments for holistic health in it has positive effects on all aspects of our being.
Depending on the method used to intake the oils; they are either absorbed into our system via the Skin (massage) or our Lungs and Nasal passages (inhalation). Note, if you use essential oils in a wash off product e.g shower gel, facial wash, soap they are not on the skin long enough to absorb fully. You will have minimal absorption through inhalation only but not through the skin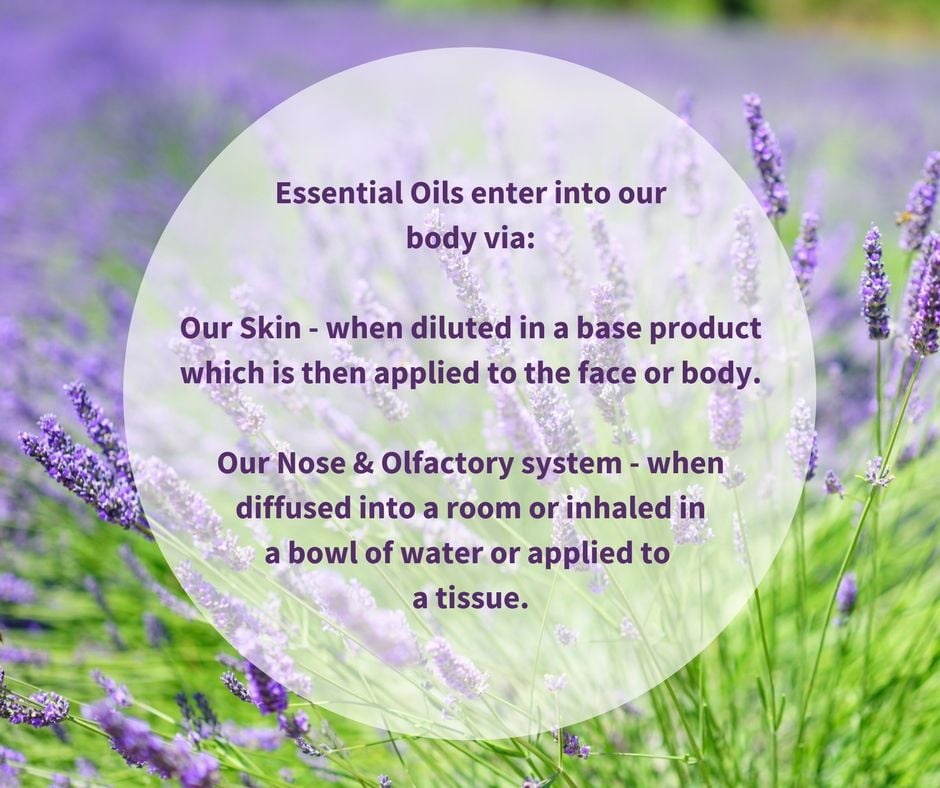 How can I use Essential Oils?
Diffuse them in an oil burner with a tee light or electric diffuser
Add them to unscented base products e.g. massage oils, bath oils, creams, lotions, bath salts etc.
Apply a few drops to a tissue and inhale
Add 6 drops to a bowl of hot water, place a towel over your head and inhale the steam (not suitable for those with respiratory conditions)
Mix 3 drops in a tablespoon of unscented bath oil and add to a bowl of warm water to soak your feet or inhale with a towel over your head.
Which are the Best Essential Oils for Stress?
To calm your mind and emotions: Frankincense, Sandalwood, Myrrh, Sweet Marjoram, Roman and German Chamomile, Clary Sage, Patchouli and Geranium. Lemon helps to clear the mind when you have brain fog.
To uplift from a low mood: Bergamot, Orange, German or Roman Chamomile, Rose, Ylang Ylang, Patchouli, *Lemon, Frankincense, Myrrh, *Cypress, Eucalyptus, Clary Sage, *Juniper, *Thyme, *Ginger and Geranium. Those marked with a star will uplift and raise your physical energy levels and those without a star, will uplift and relax.
To relax your body: *Roman or German chamomile, bergamot, orange, ylang ylang, *lavender, clary sage, *sweet marjoram and geranium
Those marked with a star are also useful for aches and pains so use them in bath oils or body products.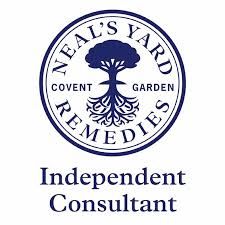 Neal's Yard (who I work with as an Indpendent Consultant) have a fantastic range of Aromatherapy products:
Electric Diffusers to diffuse essential oils into your home or work place. There is also the Osaka diffuser whichyou can use in the car
Organic Essential Oils - invididual oils and blends such as Night Time (for sleep issues), Vitality (for low energy levels and mental fatigue), De-Stress, Calming, Optimism (for low mood) and Focus (useful for brain fog or lack of concentration).
Your essential oil will come with an information leaflet which contains the correct dilutions. If you are local to me (Stockport SK1) I also run a Level 1 Workshop in using Essential oils safely. Neal's Yard also sell a book called Essential Oils which is a useful reference guide.
Neal's Yard Organic also sell a fantastic range of unscented products called the Create range. You can add your own essential oils to these products to make a unique, customsied organic products for your needs.
In terms of unscented oils to use for facial or body oils, there is Almond, Grapeseed, Argan or Rosehip. You can also use the Omega 3.6.9 and Beauty Oils which are actually an internal supplement but perfectly safe to use on the skin.
If you live local to me I can also order the Create Unscented Massage oil for you as this isn't available on my personalised website.
Ok, that's all folks. Stay tuned for my final post on stress relief which is coming later this week
Until next time
Zoe
x
Note: If stress is causing you physical and/or mental health problems, please also visit your GP.
Before using essential oils to make your own face or body products, please make sure that you follow the correct health and safety information. Certain essential oils are not safe to use for certain health conditions and also may interact with some medications. I would advise that you either purchase a good quality aromatherapy book or seek professional advice from an aromatherapist. I offer a mini workshop which covers all the basic health and safety information. Always use the correct dilutions in a suitable base product and test patch for 24 hrs if you have sensitive skin. If you experience any irritation, discontinue use and seek medical attention if required. Keep essential oils away from heat sources and out of direct sunlight. Store out of reach of children, vulnerable adults or pets.