Stress Awareness Month: De-Stress with Neal's Yard Organic Products
Posted on
As April is the Stress Awareness month, I have written a series of posts to help you manage stress.
Stress can build up for a number of reasons and tends to be caused by a variety of circumstances such as:
Too much to do Lack of Time Financial Worries Workload
Job Uncertainty Family Troubles Relationship Breakdowns Bereavement
Moving Home Urban Life Conflict at work or home Isolation
Redundancy Retirement Going to University Planning a Wedding
Pregnancy Becoming a Parent World problems and so on…
Long term chronic stress manifests itself in many different ways and can have a negative impact on our physical, mental and emotional health.
Some of the common effects of long term stress include:
Headaches, Physical and Emotional Tension, Muscular Aches and Pains, Digestive upsets, Exhaustion, Hyperactivity, Anger and Irritability, Feeling Overwhelmed, Anxiety & Depression Over thinking Insomnia, Loss of Concentration Reduced ability to make decisions, Brain Fog and more.
***
Top Picks for Stress Relief
I have chosen these products to help to relax your mind and body, whilst calming your emotions. In addition I have also chosen some products which help with other symptoms of stress such as fatigue, sleep issues, digestive complaints, skin irritations or low mood.
Many of the Neal's Yard products contain organic essential oils, which when applied to your skin or inhaled enter into your system. Each essential oil has multiple health physical, psychological and emotional conditions.
Any of the essential oils listed below to calm the mind, calm the body, to lift the mood or to ease digestive upsets which can be caused by short or long term stress.
Essential oil blends: Calming, De-Stress, Focus (for brain fog caused by stress), Night Time (for sleep issues), Optimism (for low mood), Vitality (for fatigue caused by chronic stress).
The essential oils can be used in any of the electric diffusers or an oil burner with a tea light candle. If you get a cold or head congestion you could also place 3 drops of essential oil in a bowl of hot water, put a towel over your head and steam for 5 to 10 mins. This method is not suitable for people with respiratory conditions.
Your essential oil will come with an information leaflet which contains the correct dilutions. If you are local to me (Stockport SK1) I also run a Level 1 Workshop in using Essential oils safely. Neal's Yard also sell a book called Essential Oils which is a useful reference guide.
Remedies to Roll: Energy, Study (for brain fog and focus), Night Time, Relaxation – these are all handy pocket sized rollerball remedies that you can use on the go.
You can also use the essential oils in your own customised products, for that you will need the Create base products listed below.
Create Organic Face and Body Lotion
Create Organic Ointment - which is a cream texture
Create Organic Hair and Body Wash - please bear in mind that if you use essential oils in a product that you apply and wash off soon after, the essential oils will not have chance to absorb into your bloodstream.
In terms of unscented oils to use for facial or body oils, there is Almond, Grapeseed, Argan or Rosehip. You can also use the Omega 3.6.9 and Beauty Oils which are actually an internal supplement but perfectly safe to use on the skin.
If you live local to me I can also order the Create Unscented Massage oil for you as this isn't available on my personalised website.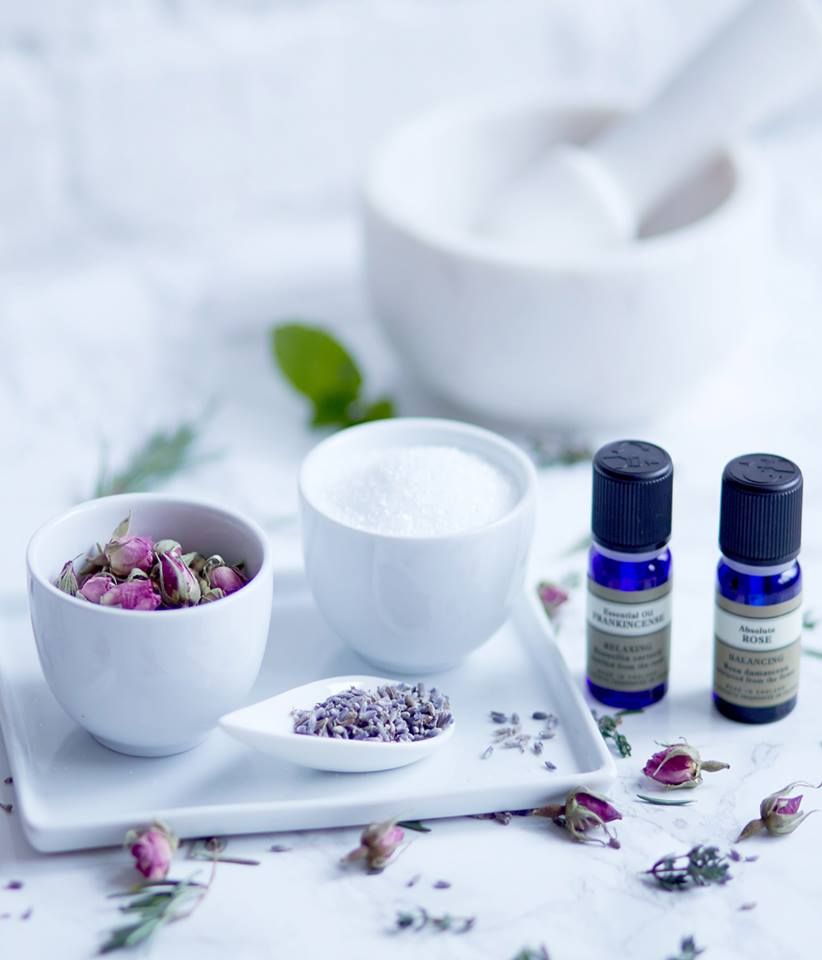 Vitamin B – to boost energy levels
Beauty Sleep – for sleep issues
Vitamin C Boost with Wild Rose Hip or Quercetin and Nettle, all help fight infections which you can be more susceptible to as chronic stress lowers your immunity.
Pro Bio Boost (capsules), Organic Fibre Blend (powdered supplement) if stress affects your digestive system.
Cognitive supplement – for anyone who is studying intensely which can be very stressful.
Stress can aggravate skin conditions such as Eczema. These products will help to soothe and calm the skin on the body.
Calendula and Oat Lotion, Calendula Cream, Stellaria Cream, Lavender and Aloe Cooling Cream.
You could also use Create Unscented Face and Body Lotion or Create Ointment and mix them with Chamomile and Lavender essential oils.
If the skin on your face becomes aggravated, irritated or inflamed then the Starflower and WhiteTea Range are ideal as they are soothing, calming and made specifically for sensitive and irritated skin.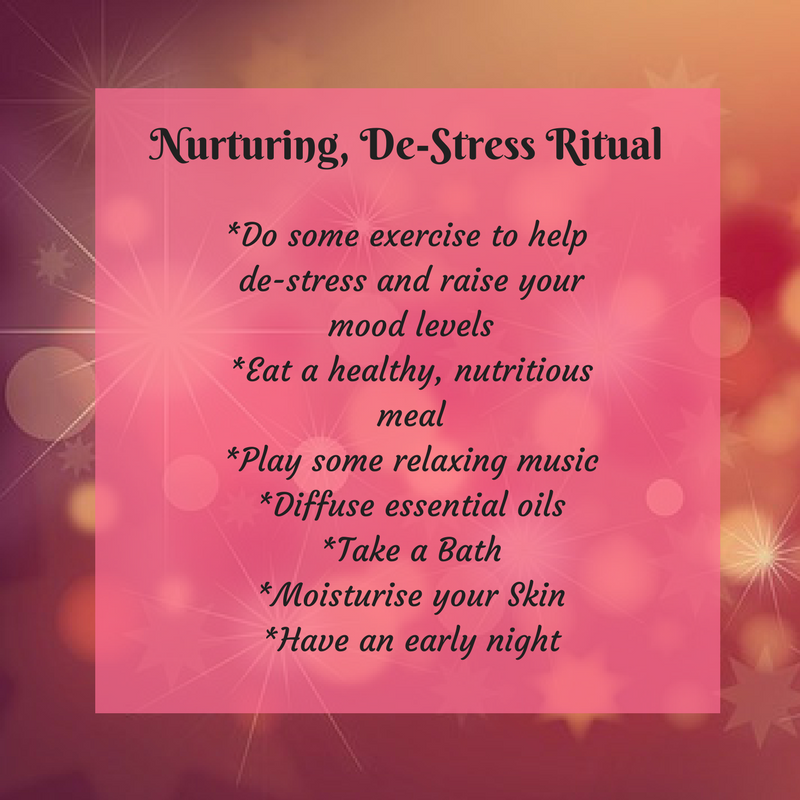 Seaweed and Arnica Foam Bath or Aromatic Foam

bath – for aches and pains. The Aromatic Foam Bath is also a good stress reliever.

Geranium and Orange or Rose and Pomegranate Bath oil to nourish and relax.
Create unscented bath oil with any of the essential oil blends mentioned above.
To enable the essential oils to absorb into your skin, it is best to take a bath rather than a shower where the product is washed off soon after application. Taking a bath is also a very soothing, relaxing activity if there are no distractions from kids or people you may live with!
Jasmine and Ylang Ylang Body Oil or Body Cream – this is a very sensual blend so helpful when stress makes you feel frozen and distant even from yourself! Other useful products include Beauty Sleep Body Butter, Geranium and Orange Body Balm, Rose Body Cream, Frankincense Body Cream or Aromatic Body Butter. The Lavender, Geranium and Orange and Frankincense and Mandarin Body lotions are also very relaxing.
Create unscented face and body lotion with any of the essential oil blends mentioned above.
As you can see there is a wide variety of products you could choose to de-stress. I would advise that you choose products which you can easily integrate into your everyday routine.
Stay tuned for my final blog post for Stress Awareness Month.
Take care, until next time
Zoe
x
Note: If stress is causing you physical and/or mental health problems, please also visit your GP. If you are curently taking any medication or are receiving medical treatment, please consult with your GP or consultant before taking any supplements.
Before using essential oils to make your own face or body products, please make sure that you follow the correct health and safety information. Certain essential oils are not safe to use for certain health conditions and also may interact with some medications. I would advise that you either purchase a good quality aromatherapy book or seek professional advice from an aromatherapist. I offer a mini workshop which covers all the basic health and safety information. Always use the correct dilutions in a suitable base product and test patch for 24 hrs if you have sensitive skin. If you experience any irritation, discontinue use and seek medical attention if required. Keep essential oils away from heat sources and out of direct sunlight. Store out of reach of children, vulnerable adults or pets.