Aromatherapy Awareness Week: Introduction
Posted on
Aromatherapy Awareness Week is an annual national campaign hosted by the International Federation of Aromatherapist (IFA)
"to raise awareness of the clinical benefits of Aromatherapy. It seeks to educate the public about the difference Aromatherapy can make to your life."
For those of you are new to Aromatherapy, this is a natural therapy which uses small amounts of oily liquids extracted from herbs, flowers, plants and trees that are called essential oils. They are natural concentrations of these fauna and flora and have very complex, chemical structures..
Essential oils are highly fragrant and very powerful and so are only used in tiny amounts in: bath and skin care products, electric diffusers or candle oil burners.
Depending on the method used to intake the oils; they are either absorbed into our system via the Skin (massage) or our Lungs and Nasal passages (inhalation). Note, if you use essential oils in a wash off product e.g shower gel, facial wash, soap they are not on the skin long enough to absorb fully. You will have minimal absorption through inhalation only but not through the skin.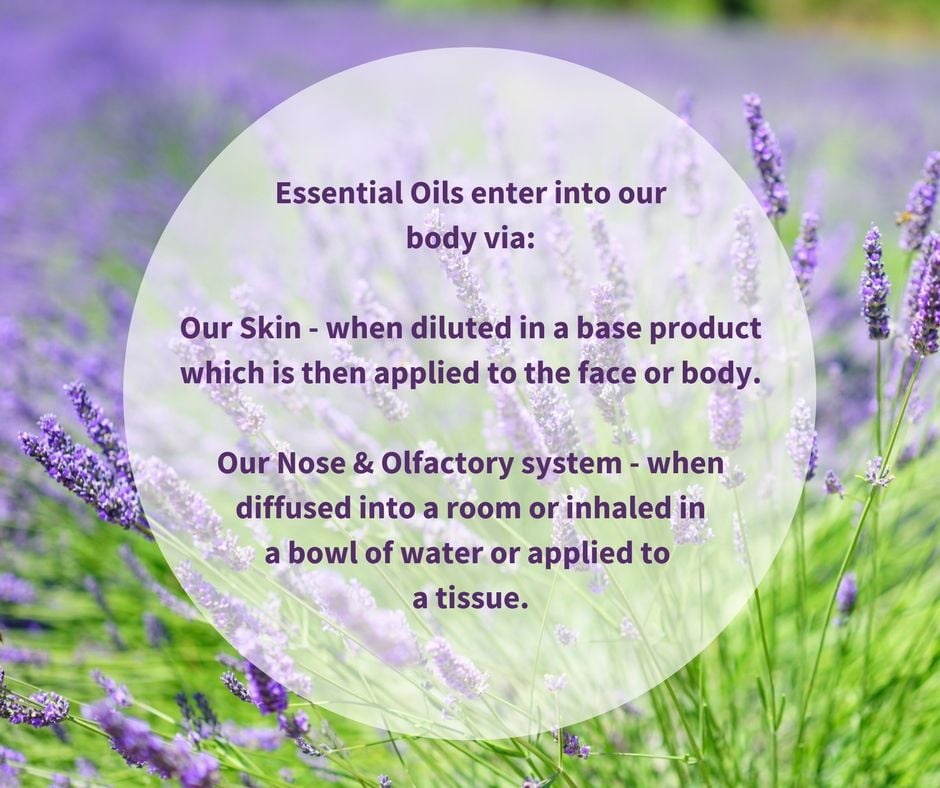 Each essential oil has its own unique fragrance and therapeutic properties, useful in the treatment of a wide range of physical, psychological and emotional conditions. For example, lavender essential oil can be used to treat many skin conditions, headaches, aches and pains, fatigue, flu, stress, anxiety, depression, insomnia etc
Essential oils are highly versatile, working both on the physical body and on our psychological and emotional natures. I believe this makes aromatherapy one of the best treatments for holistic health in it has positive effects on all aspects of our being.
Although essential oils are natural ingredients, they must be used safely:
They must never be applied neat to the skin (even Lavender and Tea Tree, which are commonly cited as being safe to apply neat. They also should not be taken internally in the UK and elsewhere in the world, should be under the guidance of a suitably qualfied aromatherapist.
Essential oils need to be diluted in the correct percentage, which varies depending on the age of the person and also if they are pregnant, elderly or have a medical condition.
In addition to this, essential oils must be diluted and dispersed into in an appropriate base product e.g unscented cream, massage oil before being applied to the skin.
Care must be taken with regards to choosing and using essential oils with people with certain health conditions such as pregnancy, breastfeeding, epilepsy and so on.
Before you start to use essential oils, I would advise that you read a few aromatherapy books by industry leaders such as Robert Tisserand, Shirley Price etc or attend a workshop. You would need information that covers health and safety and the properties of the most popular essential oils. If you are local to me in Stockport, I run a Level 1 Aromatherapy Health and Safety workshop.
In terms of buying essential oils and unscented base products, there are many, many suppliers you can buy from. I would exercise caution when buying cheap essential oils as they may not be pure and adulterated with other chemicals. Personally and professionally I used Neal's Yard as their essential oils are high quality, organic and I also trust the company. I also work as an independent consultant for them, but even if I didn't I would still trust and advocate them!
Well that is just a brief introduction to aromatherapy for you, stay tuned during the rest of the week for more information
Until next time
Zoe
x