Aromatherapy Awareness Week: Ways to Use Essential Oils
Posted on
As part of Aromatherapy Awareness week 2018 I am writing a few blog posts to give you some key information about essential oils and aromatherapy.
Today I will share some ideas for a) how you can use essential oils and b) discuss the many holistic and beauty purposes they have.

How can I use Essential Oils?
Diffuse them in an oil burner with a tee light or electric diffuser
Add them to unscented base products e.g. massage oils, creams, lotions, bath salts etc.
Apply a few drops to a tissue and inhale
Mix 3 drops in a tablespoon of unscented bath oil to enable the essential oil to disperse into the water. Then add to a bowl of warm water to soak your feet.
For colds, headaches etc you could do the same and inhale with a towel over your head (this method is not suitable for people with respiratory conditions such as asthma or COPD).
You can add them to your mop bucket when cleaning.
Once you get used to choosing and safely using essential oils, you could make other slightly more complex products such as
Room, Linen or Pillow Sprays
Diffuser Fragrances
Your own Perfumes and Body Mists
Wax Melts, Candles
Melt and Pour Soaps
Bath Bombs
Body Butters
What can I use Essential oils for?
You can use them simply for their pleasing aroma but as essential oils are so versatile you can also use them for a very wide range of health issues. The most common physcial, psychological and emotional conditions that essential oils can help with include: stress, anxiety, low mood, PMT and menopausal emotional imbalances, coughs, colds, flu, to prevent such infections, headaches, insomnia, low energy levels and fatigue, nervous exhaustion, digestive upsets, musclar aches and pains, rheumatism, arthritis and more.
Essential oils can also be used in your skin and hair care routines. There are essential oils for all skin types: sensitive, mature, dry, oily or congested, acne, scars, dry and itchy scalp, oily scalp etc.
In order for the essential oils to enter into your system, they will need to be either applied to your skin, scalp or inhaled. If you use them in a wash off product e.g shower gel, they will not be on your skin long enough to be absorbed although you may inhale a little if used in a hot shower room.
***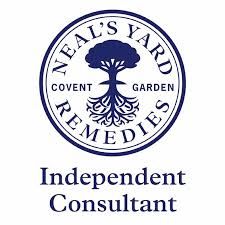 As I mentioned in my first post, I work as an independent consultant for Neal's Yard organic and use their essential oils and base products for both professional and personal use.
Neal's Yard have a comprehensive range of Aromatherapy products:
Electric Diffusers to diffuse essential oils into your home or work place. There is also the Osaka diffuser whichyou can use in the car
Organic Essential Oils - invididual oils and blends such as Night Time (for sleep issues), Vitality (for low energy levels and mental fatigue), De-Stress, Calming, Optimism (for low mood) and Focus (useful for brain fog or lack of concentration).
Your essential oil will come with an information leaflet which contains the correct dilutions. If you are local to me (Stockport SK1) I also run a Level 1 Workshop in using Essential oils safely. Neal's Yard also sell a book called Essential Oils which is a useful reference guide.
Neal's Yard Organic also sell a fantastic range of unscented products called the Create range. You can add your own essential oils to these products to make a unique, customsied organic products for your needs.
Create Organic Face and Body Lotion
Create Organic Ointment - which is a cream texture
Create Organic Hair and Body Wash - please bear in mind that if you use essential oils in a product that you apply and wash off soon after, the essential oils will not have chance to absorb into your bloodstream.
In terms of unscented oils to use for facial or body oils, there is Almond, Grapeseed, Argan or Rosehip. You can also use the Omega 3.6.9 and Beauty Oils which are actually an internal supplement but perfectly safe to use on the skin.
If you live local to me I can also order the Create Unscented Massage oil for you as this isn't available on my personalised website.
Ok, that is all for now, until next time
Zoe
x