20% off Neal's Yard Sale!
Posted on
Just a quick heads up, Neal's Yard Remedies have a 20% off sale live at 3pm today until Friday 28th at 9am. This is a great time to stock up on any of your favourites, try out new products or buy gifts for the upcoming festive season. For ideas of items which are £20 or less, please visit this page.
If you are new to Neal's Yard and would like a free consultation to help you choose suitable products for you, please contact me asap on [email protected] or 0161 476 3301. Neal's Yard are a multi award winning organic natural health and beauty company who sell a range of bath, body, skin care and health products.
You can shop on my personalised website or if you are local (SK1 1EW) you can shop directly with me and take advantage of the exclusive offers I have available on top of the 20% off sale!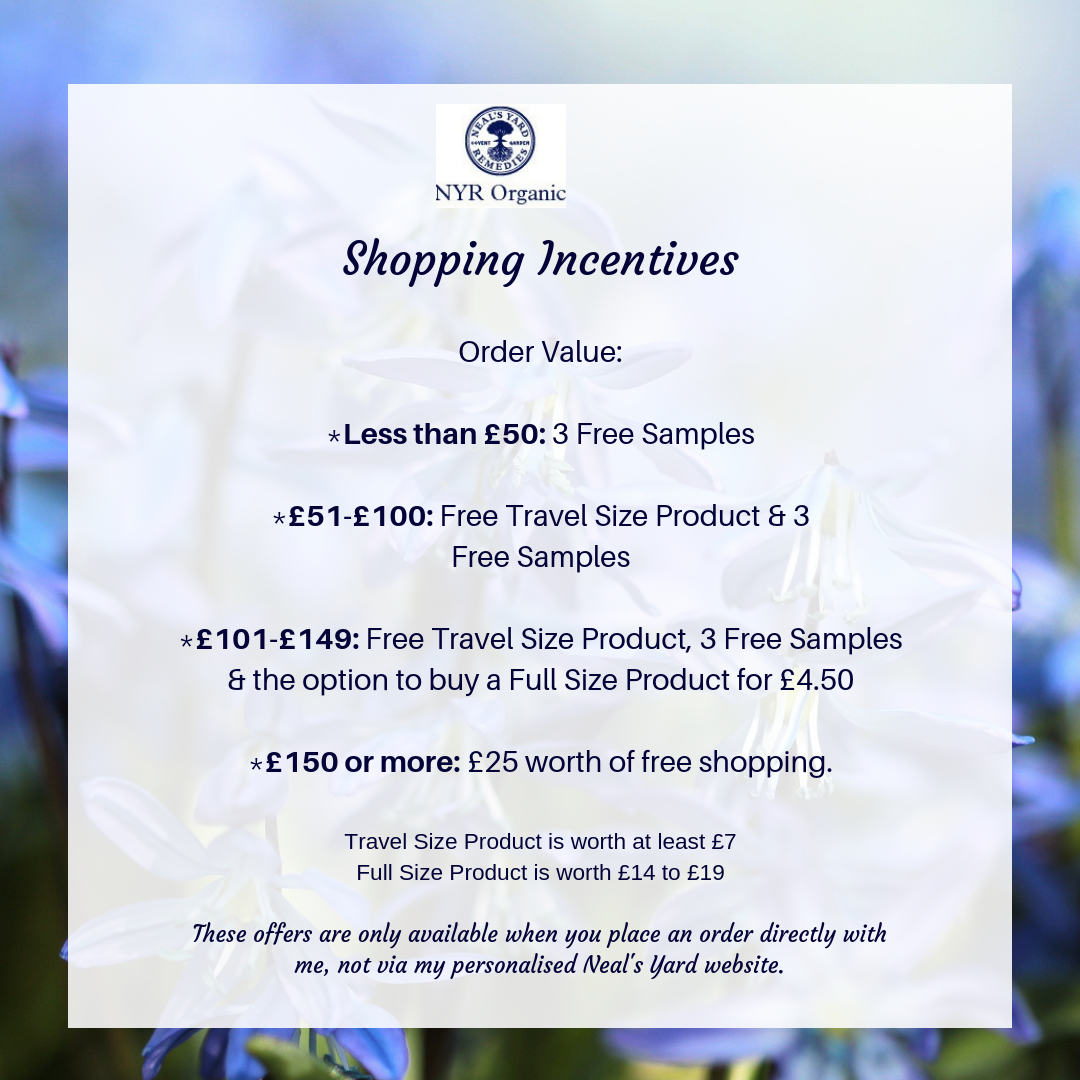 These offers are only available when you place an order directly with me, not via my personalised Neal's Yard website.
Well, that's all for now folks, enjoy the rest of your week
Until next time
Zoe
x