My Top 5 Picks for Christmas Stress!
Posted on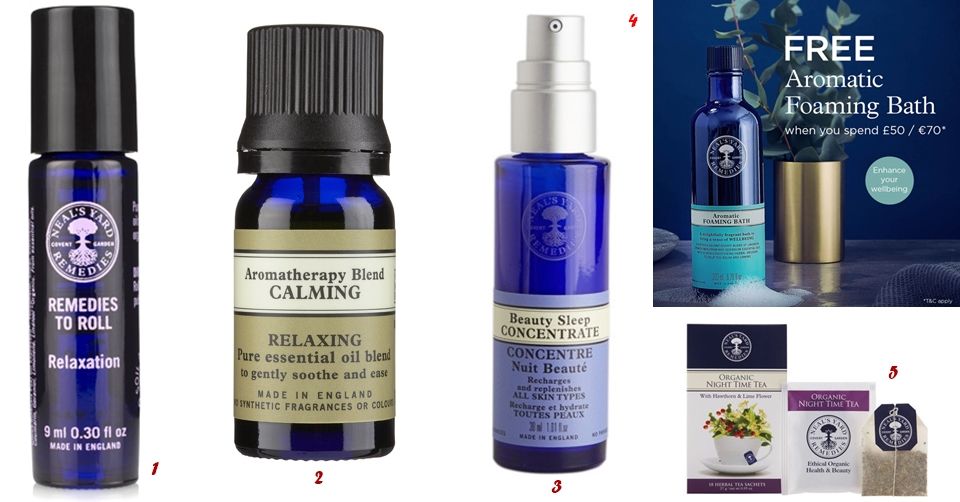 Although Christmas is a great time of year it can be quite stressful both practically, emotionally and financially!
So I decided to put together a quick list of my 5 top picks for helping you to relax and centre yourself during this busy time of the year.
1 Relaxation Remedies to Roll - which is a great size to pop in your bag for when you are out and about and contains relaxing Lavender, uplifting Sweet orange and meditative Frankincense. Simply roll a little on to your pulse points or temples when you feel overly stressed.
2 Calming Aromtherapy Essential Oil - which you could burn in an oil burner or diffuser, add to the Neal's Yard organic Create face and body lotion, unscented body wash or unscented bath oil. (40 drops to 100ml is suitable for adults who are not pregnant or elderly, half this to 20 drops in 100ml in such cases).
3 Beauty Sleep Concentrate - which you could use at bed time to help you to relax or on a particularly stressful day, use it in the morning!
4 Aromatic Foaming Bath - which contains calming essential oils of lavender, marjoram and geranium. This is currently FREE when you spend £50 or more.
5 Organic Calming Tea Bags - which you could sip at any time of the day to calm your nerves.
So, in all the hustle and bustle leading up to Christmas do your best to take some time out to relax and ground yourself.
Until next time
Zoe
x
Subscribe in a reader