Introduction to Aromatherapy E Course
Posted on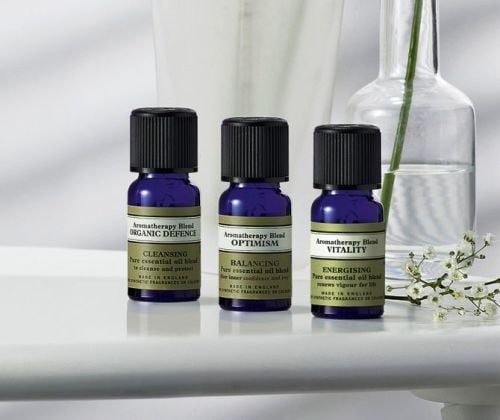 Hi
I hope you are all well
This is just a quick post to let you know that I have added a new course Introduction to Aromatherapy to the E Course list. This is an online, self paced course and costs just £50.
This course is ideal for anyone who is new to the fragrant and therapeutic world of aromatherapy and essential oils and would like to learn the following essentials:
7 different ways you can use essential oils
How essential oils are absorbed into our system
How essential oils are made and 6 ways in which they are extracted from various plant material.
The types of base products you can use to make your own aromatherapy products e.g. bath salts or unscented body lotion
The therapeutic properties of 12 popular essential oils and how they can help to treat physical conditions such as aches and pains and emotional/psychological symptoms such as low mood or anxiety.
First aid procedures when using essential oils
How to calculate the correct and safe dilution rate when you make your own aromatherapy products such as body lotions, skin creams, body oils, bath salts etc.
How to safely use essential oils with young children, the elderly and pregnant or lactating women
Which essential oils need to be avoided or restricted in use. For example, essential oils which can cause skin irritation or should not be used on people who take specific medication or should not be used prior to exposure to the sun etc.
How to carry out a consultation and choose suitable essential oils for yourself or whoever you are making your aromatherapy product for
How to follow safe and hygienic procedures when making aromatherapy products
How to make simple aromatherapy products such as bath salts, bubble bath, body oils, body creams.
The Introduction to Aromatherapy Course is suitable for beginners and consists of a course manual with 5 units, end of unit activities and a practical lesson where you will make your own product. In addition to the course manual and assessment, you will also have access to bonus videos where you will learn how to make a body or scalp oil, face or body mask, bath salts, facial sprittz, room/linen or body spray. All the course content is stored on Google Classroom so you will need to register for a google account if you do not have one already.
This is an online self paced course which you can complete from the comfort of your own home and can be started at any time. All students who complete their assessments will receive a certificate or particpation. Please note this course is "for pleasure" and not accredited. If you are interested in learning more about aromatherapy so that you can become a practitioner and work with the general public, please contact me as there are 3 accredited courses available.
If you would like to book on this course, you can do so here.
Until next time, take care
Zoe
x
Subscribe in a reader