Spring 2014 Shellac and Vinylux Open Road Collections
Posted on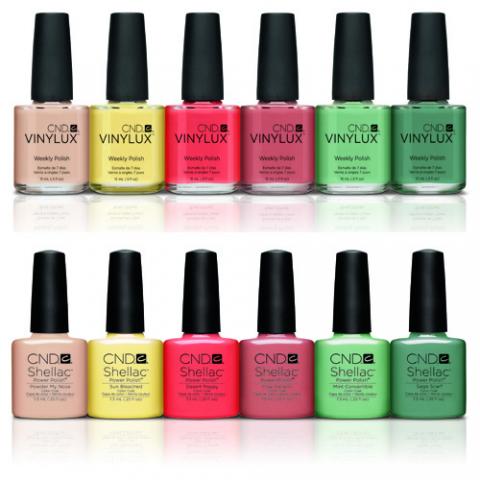 Shellac and Vinylux Spring 2014 Open Road Collection! apparantly they're will be on sale in the UK from 4th December from S2, the UK trade distributor.
Powder My Nose, Sun Bleached, Desert Poppy, Clay Canyon, Mint Convertible and Sage Scarf...what's your favourite colour? I love the look of Sun Bleached....ahh dreams of pastel colours and Spring
"The Open Road Collection inspires women to let their hair loose, put the top down, and drive towards the sunset" says CND co-founder Jan Arnold. "Living for the moment and wearing colors that reflect this attitude incites the need for adventure."
Photo and Information courtesy of CND.com
For further information on Manicures and Pedicures I offer using Vinylux longlasting polish and Gel Polish, please click here.