Join Neal's Yard Organic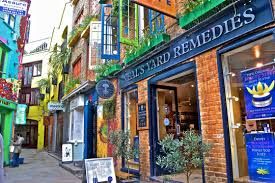 The History of Neal's Yard Remedies
The first Neal's Yard Remedies shop was opened in 1981 by Romy Fraser in Neal's Yard in Covent Garden. The shop offered dried herbs, homoeopathic products, essential oils, Bach flower remedies, and a range of toiletries based on herbs and essential oils.
In 1985 a small factory was opened in South London to meet increasing demand. In 1986 they opened two new shops and they have continued to grow. They now have 40 shops, 64 Therapy Rooms and 400 stockists in the UK, including department stores like John Lewis and Fenwicks, and can be found in branches of Boots and Waitrose.

In 2005 Neal's Yard Remedies head office moved from South London to a new purpose-built eco-factory facility at Peacemarsh, near Gillingham, Dorset. That same year Fraser sold the business to Peter Kindersleyformer publisher and owner of Sheepdrove Organic Farm

In 2007, Romy Fraser was awarded an OBE in recognition for services to the health and beauty industry

Neal's Yard Remedies Organic was launched by Kindersley in April 2009, and in the United States in September 2009. Neal's Yard Remedies Organic is the multi-level marketing subsidiary of the company.

Their passionate belief is that beauty should be natural, not synthetic, has been at the heart of our business since they started, over 30 years ago. Neal's Yard believe in nature, honesty and transparency, and the right to know what goes into the products you buy.
Their vision was to bring the expertise of the apothecary and our holistic approach to health and beauty to people and communities.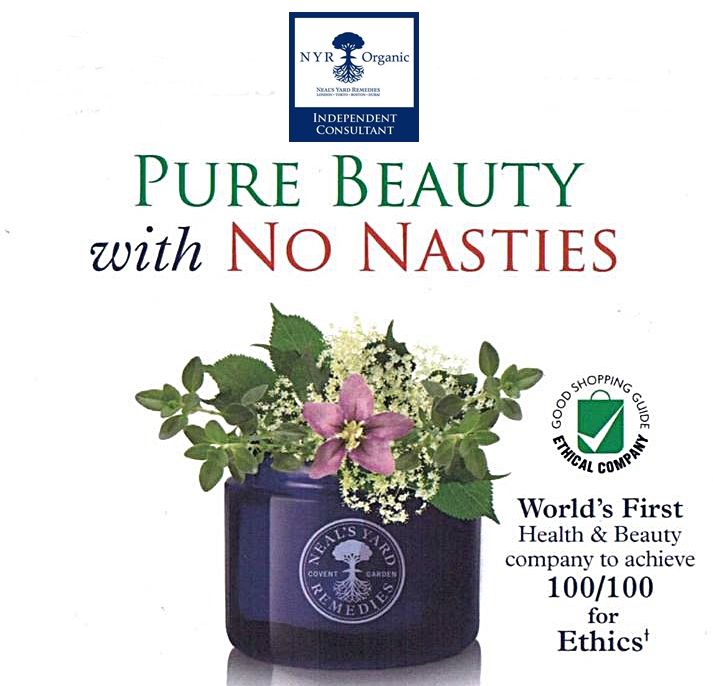 The skin is the body's largest organ, and an active barrier between our bodies and the environment. It's well known that what you put on your skin ends up in your body - just think of nicotine patches.
Over the last 50 years, tens of thousands of new chemicals have been developed, most of which have never been properly tested on humans. We absorb a huge array of these synthetic chemicals through our food, our toiletries, and our immediate environment, and whilst we may not be able to avoid all of these chemicals, Neal's Yard believe it makes sense to do what we can to minimise contact wherever possible.
What's in our products?
When it comes to ingredients, Neal's Yard pride themselves on honesty, integrity and transparency. They make products with the maximum organic, natural and wild ingredients, and carefully select other functional ingredients (detergents, emulsifiers, surfactants etc) with a view to safety, efficacy and biodegradability. The entire range makes use of high quality organic plant-based ingredients, and they fully disclose their ingredient information with their customers, both online and, where space allows, on their packaging.
Neal's Yard are an ethical company and are accredited with the above bodies.
They also scored 100% for Ethical Skin Care in the Good Shopping Guide.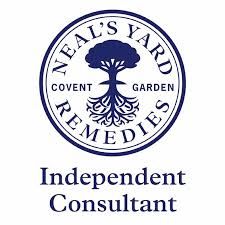 Benefits of being a Neal's Yard Organic Consultant:
For £95 (or less if there is a Sign Up offer on) you will receive a Starter Kit which contains all that you need to start up and is worth a lot more than what you pay for it in terms of the products alone. You will also get your own personalised website, like the one I have here.
You will receive ongoing support and free in person training.
You earn 25% commission on all orders or if shopping for yourself, 25% discount. So if you place an order for £100 for a customer, you will earn £25 or get £25 discount if it is for yourself.
25% commission or discount on Sale items. For example, if an order costs £100 at normal price and has 20% off, the customer will pay £80 You will still earn 25% commission on the reduced price product of £80 (= £20 commission). Or if you are if the order is for yourself, your 25% discount will be applied to the reduced price of £80 (=£20), which will bring it down to £60.
If you collect orders (non party) from a number of customers and your orders total £150 or more (gross retail value - i.e the price your customer pays) you will also earn Free Shopping and/or 1/2 Price Shopping.
If you collect orders from a party i.e at an event hosted by one of your customers, you customer will be elegible for the free and/or 1/2 Price Shopping, not you as the consultant.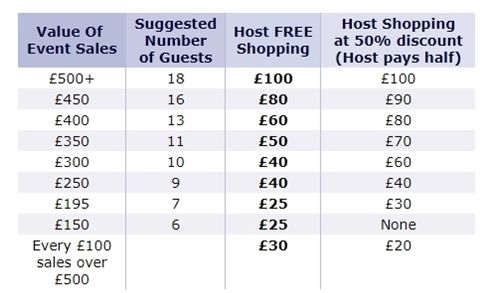 The value of event sales is the gross retail cost of the order i.e the total cost before discounts/commission are applied.

If you collect orders, you will be entitled to the Free Shopping and 1/2 Price Shopping.

If 1 of your customers hosts a party, they will be entitled to the Free Shopping and 1/2 Price Shopping.

With the Free Shopping, if you spend more than the amount e.g £25 you pay the difference but lose any change if you spend less.

With the 1/2 Price Shopping, you must spend the exact amount e.g. £30.

To Keep Your Account Active
In order to keep your account active and open, you will need to place an order of at least £85 (retail value) in one month within a 12 month period. So for example, if you place an order in March, you will need to place an order of at least £85 in one month before March in the following year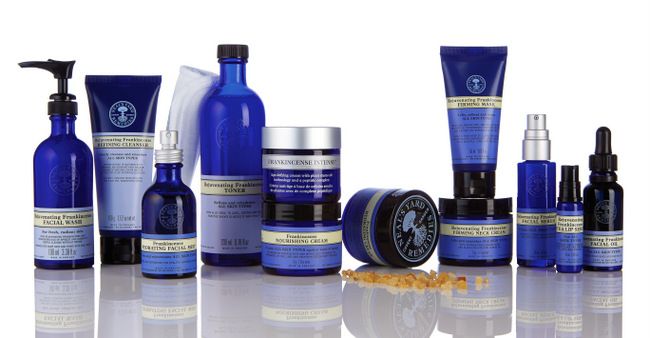 Ideas for Selling Neal's Yard Organic Products:
Product Parties at events hosted by yourself or 1 of your customers

Any local event where you can hire a stall e.g. school fairs, mind, body & spirit fairs

If you are a holistic or beauty therapist, you could retail to your clients.

Online - using social media and newsletters

Support and Training
When you join Neal's Yard you will get ongoing support from the more senior consultants, team leaders and the embassador Elaine. Don't be put off by the formal sounding structure, everyone is very down to earth, supportive and friendly. Elaine has a very active Facebook group and also a private form for consultants. You are also able to get free in person training from Neal's Yard, venues are at various locations around the country.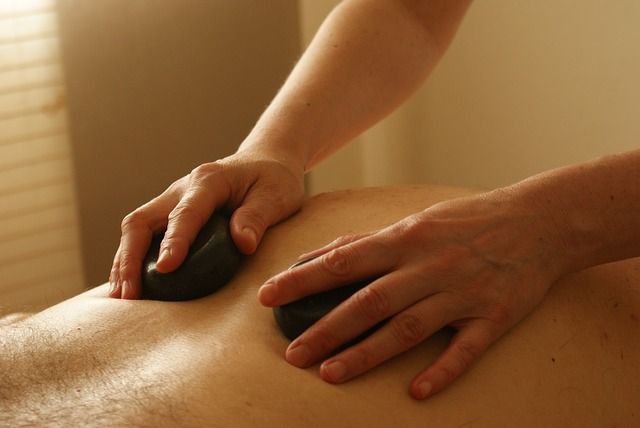 Neal's Yard Organic for Therapists
If you are a holistic or beauty therapist, there are lots of products that you can use in your treatments and you will also get 25% discount on the retail price:
All the Create range is organic and unscented, so if you are qualified in aromatherapy, you could also use the Neal's Yard organic essential oils to make customised blends for your treatments or to sell to your customers.

Create (Unscented) Organic Massage Oil 500ml - could be used for face or body massages or reflexology treatments.
Create (Unscented) Face and Body Lotion 500ml - could be used for facials, holistic face massages, reflexology, manicures, pedicures.
Create (Unscented) Bath Oil 250ml - can be used in a pedicure bowl with water for foot soaks.
Body Lotions, Hand Lotions - could be used for manicures, pedicures, reflexology treatments.
Body Oils - could be used for foot soaks, hand/foot/body massages, reflexology, warm oil nourishing body treatments and wraps.
Body Polishes and Scrubs - could be used for body, foot or hand exfoliating treatments.
Facial Products - can be used for beauty facials or holistic face massages. The Facial Oils and the Wild Rose Beauty Balm are perfect for holistic face massage. With regards to beauty facials, there are products suitable for all skin types: sensitive, oily/congested, dry, normal and mature.
You can of course also retail the entire range to your customers or attend events, do events or pamper parties.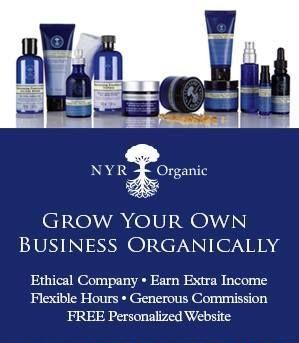 How do I sign up to become an NYRO Consultant?
If you are ready to sign up, please click here
Your Starter Kit will be sent to you within 5 working days.

You will receive an email with your login details for your personalised website.

You will also receive postal confirmation with a sign up form that you will need to complete and return to Head Office
I will send you some "Start Up" information to help you get going.
If you have any queries regarding your Starter Kit or Sign Up please contact
Head Office: Telephone: 0845 262 0085 E-mail: [email protected] Open 9am - 5pm weekdays
If you have any other queries please contact me, Zoe on [email protected]
Tel 0161 476 3301 or Mobile: 07903 162 041