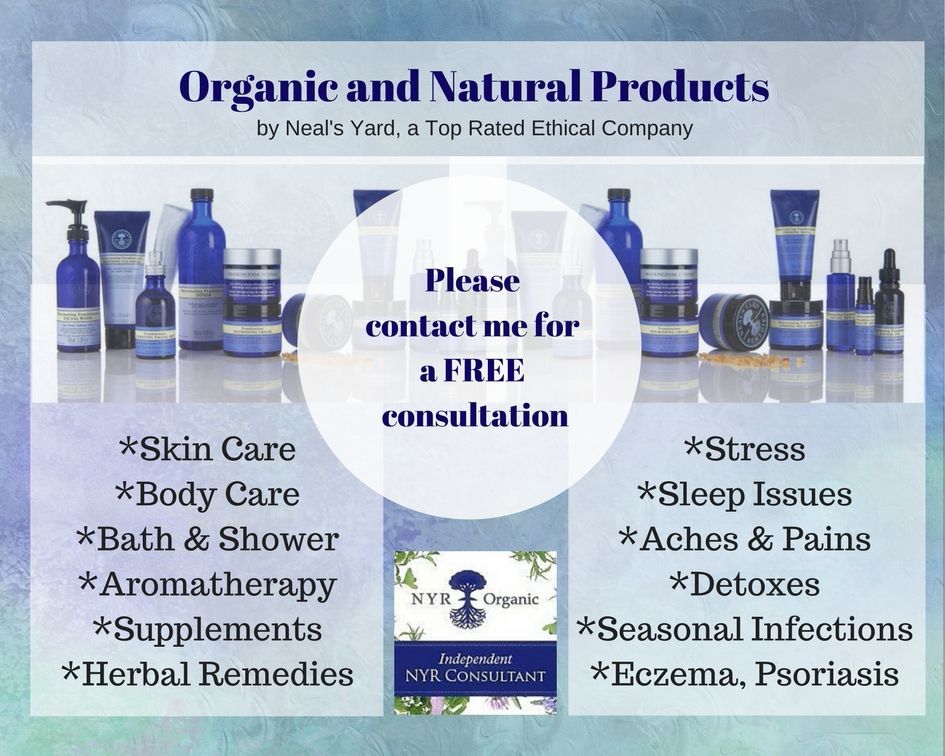 I am an independent consultant for NYR Organic and I offer the following SERVICES:
WAYS TO SHOP:
Order in person if you are local to me (Stockport SK1 1EW) - I have some items in stock . I also offer incentives that are not available via the NYR shop e.g. samples and free gifts...see below.
PRODUCT INFORMATION
If you are new to Neal's Yard organic products and would like to try them out with a small order and/oror are interested in buying affordable treats or gifts, please visit this page.
Please click here for FREE consultations and product recommendations.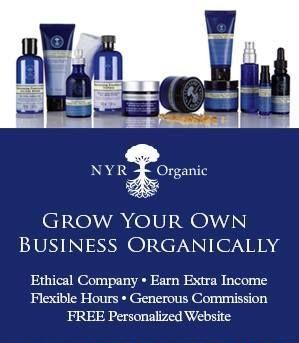 If you are interested in becoming a Neal's Yard Organic Consultant, please use the contact form below. I will then email you with further information.
There is no obligation to join and your personal details (name, email address, tel no etc) will be held in confidence and never shared with any 3rd parties.
If you would are ready to sign up to become a Neal's Yard Consultant, please click here.
Thank you for submitting the contact form.