Start up for New Consultants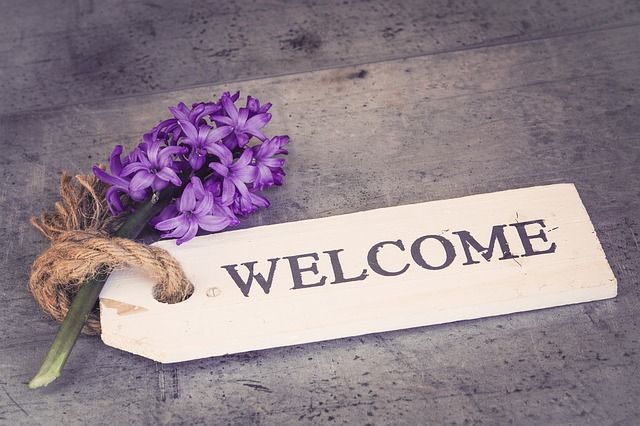 Information for New Consultants
Welcome and Congratulations on your new venture!
Your Starter Kit will be with you in the next 5 working days.

You will also receive an email with the login details for your personalised website. The website address will be something like this: https://uk.nyrorganic.com/shop/zoepenny
Plus a postal letter with a sign up form for you to complete and return to Head Office.

Important Contacts
Head Office: Telephone: 0845 262 0085 E-mail: [email protected] Open 9am - 5pm weekdays
NYR Stationary Site e.g business cards and other promotional material.
Elaine Wan (Senior Embassadors) Facebook Group- this is a secret group so is not visible until you are a member. If you are not added to the group, let me know and I will arrange this for you.
Elaine Wan also has a private website The Blue Bottle Answer which is for consultants only. Once you are set up and registered with Neal's Yard as a consultant, then sign up for Elaine's site.
Online Training for Therapists - Neal's Yard Facial and Massage treatments. You will need to be qualfied in these treatments. This is additional training so that you can market your treatments as "Neal's Yard" signature treatments. You will need to register an account and upload either your certificates or insurance to access this site.
Suggested Start Up Steps
Take your time...Rome wasn't built in one day :)
Write or type a copy of your login details and the important contacts listed above.
Login into your personalised website and familarise yourself with the various sections. Please watch the video below where I show you the important sections.
Fill in your account details and also personalise your website with your message, photo or links to any social media accounts you already have.
Have a good browse of the Main catalogue and learn about the Neal's Yard Organic Products. You can also download the catalogue from a link at the bottom of your website.
You will also find webinars and information in downloads about the products.
Brainstorm ideas about how you would like to promote and sell the products. This maybe a process of experimentation, trial and error for a while and that is fine and normal.
Learn how to place orders. The video below shows the basics although the system has slightly changed.
Host a Launch Event - this can be something really simple such as a Prosecco and Pamper night or Coffee morning.
Try out your marketing plan, keep a record of what works or what doesn't. Pitch your marketing at people who are most likely to be interested in buying the products i.e. people who are interested in organic, natural beauty, natural health.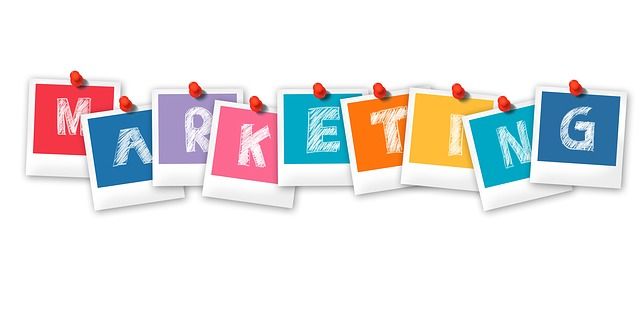 Marketing Ideas
Fill out your FRANK list. This will get you thinking about who your potential customers are. FRANK stands for Friends, Relatives, Acquaintances, Neighbours and Kids.
In person
Face to face - in person - always carry a couple of catalogues or leaflets with you.
Catalogue or Leaflet distribution: schools, local shops, hairdressers, doctors, dentists. You could also sellotape a sample to one of the pages and turn the leaf of the page so that they know there is something on that page of interest.
If you are a whizz on the computer, you could also design and print your own business cards. Stationary suppliers sell blank business cards. You could also design and print your own flyers or design them and send them to the printers.
Local Events - hire a stall at relevant events such as school fairs, craft fairs, mind/body/spirit events, charity events etc. Also check your local council as many hold annual wellbeing events.
Product Parties which you could host or one of your customers could host.
Pop Up Shop in a local business. You could go in one lunch time with catalogues or leaflets, offer a free mini hand massage to 1 member of staff. Leave an order form and arrange to collect it later in the week. Some consultants also leave Pamper Baskets with testers. If you do this, please take a stock of what you have left in the pamper basket as some people can be unscrupulous.
Themed Mini Workshops e.g skin care, essential oils useful for x, y or z.
If you are a Holistic or Beauty Therapist you could offer treatments (facials, massages, manicures, pedicures) using the Neal's Yard organic products. This is a great way to introduce your clients to the products. If you do pamper parties, you could also offer Organic Pamper Parties and even combine these with a Product Party.
Online Marketing
Please ensure that you follow NYRO social media guidelines, this can be found in the downloads section of your personalised website.
Blog - you can get free Wordpress blogs where you could promote products and maybe write about natural beauty or natural health.
Social Media - e.g. facebook page, twitter, instagram, google plus etc. To start I would choose one platform and work on building that first. You can also use linking tools so that if you for example post on facebook, it automatically posts to twitter. Remember to use your #hashtags such as #organic #natural #skincare.
Short videos are a useful way to engage potential customers as they get to see you as a real person and also the product.
Email Marketing
If you collect emails of your customers or interested parties, you can send emails promoting the Neal's Yard products. Mail Chimp is a free email marketing service.
Marketing Skills
Like anything, marketing is a skill and something you need to learn. If you search the internet for marketing, you will find plenty of free resources and information to help you along the way. Google's FREE Digital Garage offers free online training.
Ideas for Seasonal Parties/Workshops/Promotions
Christmas - limited edition Christmas gifts and also as per New Year.
New Year and Winter - detox, cleanse, winter skin care, hand creams, supplements, remedies and essential oils for seasonal infections, winter blues, aches and pains. Also sun care products for summer sun or ski-ing trips.
Valentines and Mother's Day Gifts
Spring - also detox, cleanse, supplements, skin care, body care including the feet which often get their first airing in sandles and open toed shoes.
Summer - sun products, skin care, body care, supplements.
Autumn - Lumie Body Clock, essential oils for seasonal infections, and preparation for winter so supplements such as Vitamin D, Echinacea etc.
Year Round Themes
De-Stress
Health and Wellbeing
There are regular promotions with Neal's Yard such as Free Gift with Purchase (GWP) or Free Shipping. If the Free Gift with Purchase has a minmum spend e.g £50 and your order is over £100 you could put 1 order through as 2 separate customers (even if there is only 1 customer, just use the same name it is ok) and claim the free gift twice. Rosies video above on "how to place an order" explains this in more detail.
At certain times of the year there are also 20% or 30% of selected items. As a Consultant, you will still also earn your 25% commission or 25% discount if ordering for yourself.
So for example, if you placed an order with a full priced retail value of £200, it would be 20% off = £40 discount, bringing it to £160. If the order is for a customer, this is the price they will pay.

This would also still qualify you for £25 free shopping as it is over the £150 spend which entitles you to free shopping.

As a consultant, you would also earn 25% commission on the discounted order of £160. So you would earn £40.
OR if the entire order is for yourself, you will get the 1) 20% off and 2) 25% off the discounted total.
So that would be £200, less 20% = £160 and then a further 25% off the £160 = £120. Saving you a total of £80.
During Sales any items bought with Free Shopping, Half Price Shopping or Vouchers are charged at full price, not the discounted sale price.
Approximate dates for Sales (going off previous years)
Early Feb - 30% off select items

Mid March - 30% off select items

Late April - 20% off

Mid May - 30% off select items or 20% off around Organic Beauty Week

3rd week in June - 30% off Summer Sale

End of September - 20% off select items

Black Friday - 20% off select items

Early December - 20% off most items

December 22nd or 23rd - 30% off select items Winter Sale

SAMPLES AND YES PLEASE GIFTS
When you place a consultant order you can order samples through the Business Tools category. In this section there is also a pack of 6 items called Yes Please Gifts for £12 (the first order is 1/2 price for new consultants). These tend to be 100ml sizes of Bath or Shower Gel, 50ml sizes of Facial washes.
The Yes Please gifts can be given to customers who sign up for a product party.
Or you could use them as incentives for customers who place large orders with you in person but not via a party.
Or you could use them as incentives for customers if you are a therapist e.g. have a deluxe NYRO facial and receive a free gift.
When placing a party order, you will also be able to buy a Hostess Gift at a greatly reduced price. For example, Body Lotion 185ml for £4.50 with an RRP of £18.50. These are gifts for party hostesses. However, you can also buy them even if you haven't done a party and are just placing a regular party order.
Lastly, you will have the option to buy 2 additional Yes Please Gifts, again, similar types of products and sizes to the Yes Please pack of 6. These are always worth buying and having in for incentives or giveaways as well.
Have a good watch and listen of the ordering video and above as that explains it in more detail.
To download this information please click here.