Advanced Holistic Courses - Online Shop
livepages::jquery();?>
Update 1/8/20
All students can enrol and start their home study.
TEMPORARY ARRANGEMENTS FOR PRACTICAL TRAINING DAYS:
I appreciate that this is not the norm, but due to government restrictions these are the only options for the practical training days I can offer at the moment.
Current practical training days which CAN be done: manicure, pedicure, Swedish massage, Hot stone massage and Indian head massage - for all massage coures we work with a dummy head for the face, which is only 5 mins of the total treatment time. Practical training is only available for treatments which are NOT on the face at present
However due to the regional, Greater Manchester restrictions, I have been advised to only carry out practical training days with 1 student and myself (2 of us in total including you). So if you are happy to complete your practical training 1 to 1, you can do so.
If you prefer to work with myself and a model (3 of us in total including you), then you will need to wait until regional restrictions have lifted
Until August 15th 2020 at the earliest, the Department for Business, Energy and Industrial Strategy (BEIS) has said that "no treatments on the face will be permitted".
Beauty Facials, Holistic Face Massage, Hopi Ear Candling, Lash and Brow Treatments and Lash Lift

All courses are accredited by ABT and suitable for beginners or already qualified therapists. Please see invidiual course listing for futher details.
Venue: Central Stockport (SK1 1EW) or your work location within the Stockport, Manchester and nearby areas.
A little about me
I have worked as a Holistic Therapist since 1994 and later on (from 2007) also as a Beauty therapist. I am a qualified trainer and have delivered fast track, intensive holistic and beauty training courses since 2008.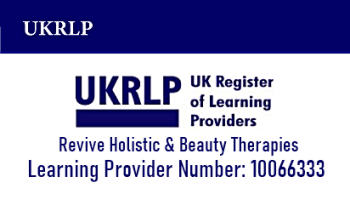 Products In This Category: