20% Off Neal's Yard Flash Sale
Posted on
Hi All
I hope you are well and enjoying the build up to Christmas.
Today is just a quick post to let you know that there is 20% off at Neal's Yard starting today at 3pm until Weds 5th at 9am.
This is the perfect time to pick up any favourites for yourself and/or gifts for loved ones.
If you are new to the brand, I offer free consultations to help you choose their multi award winning organic beauty and natural health products. Just drop me an email on [email protected]
If you are local to Stockport and would like to order directly with me, I will be placing an order tomorrow lunchtime (Tuesday 4th December). All customers who order this way will need to collect their order from me (SK1 1EW) but are able to take advantage of my exclusive offers listed below.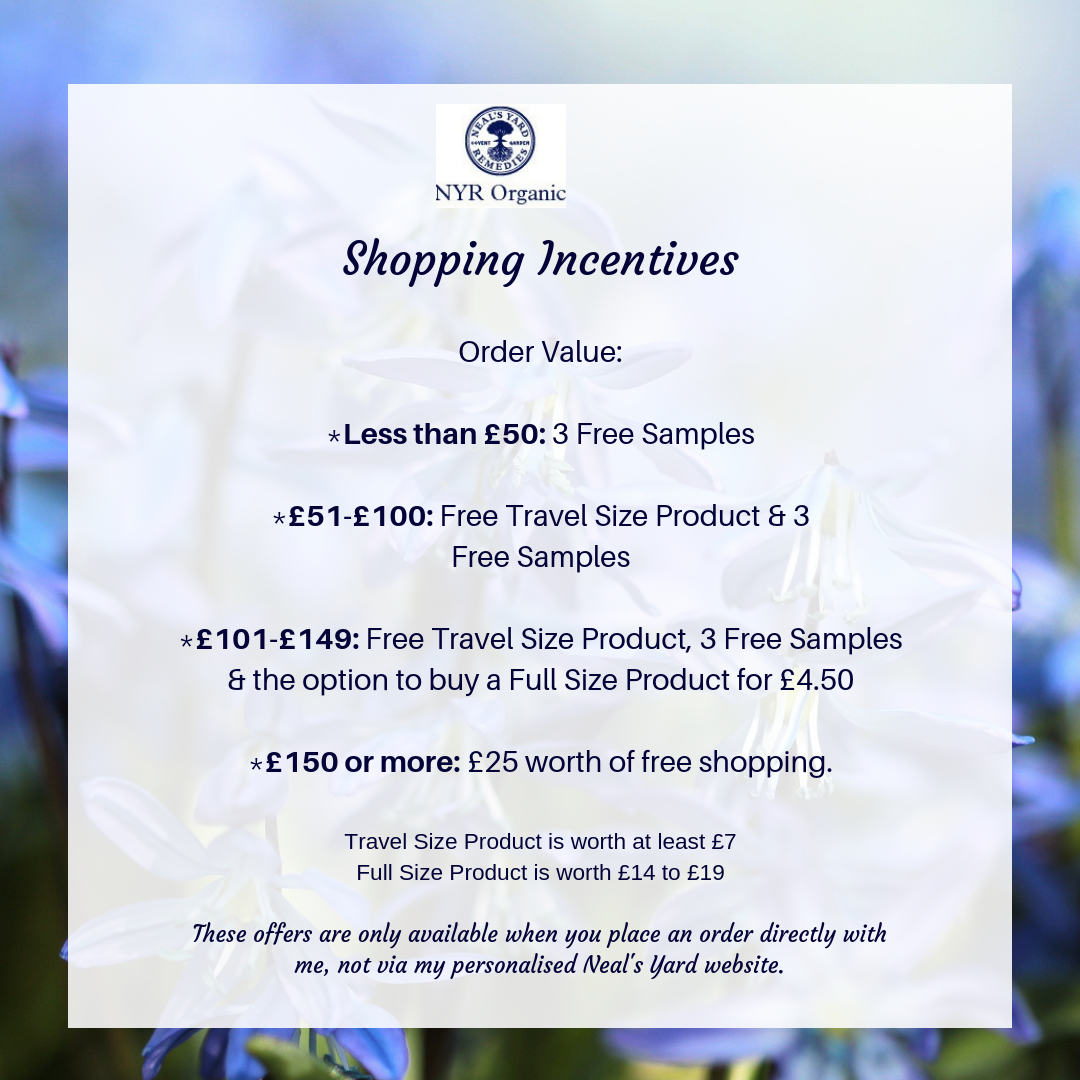 Alternatively you can order directly on my personalised Neal's Yard website. This way your order can be posted directly to you but unfortunately you will not be able to receive the extra free goodies mentioned above.
Ok, that's all folks, have a great week!
Take Care
Zoe
x