PT 1: Review of The Ordinary Retinol 0.2% in Squalane (Month 1)
Posted on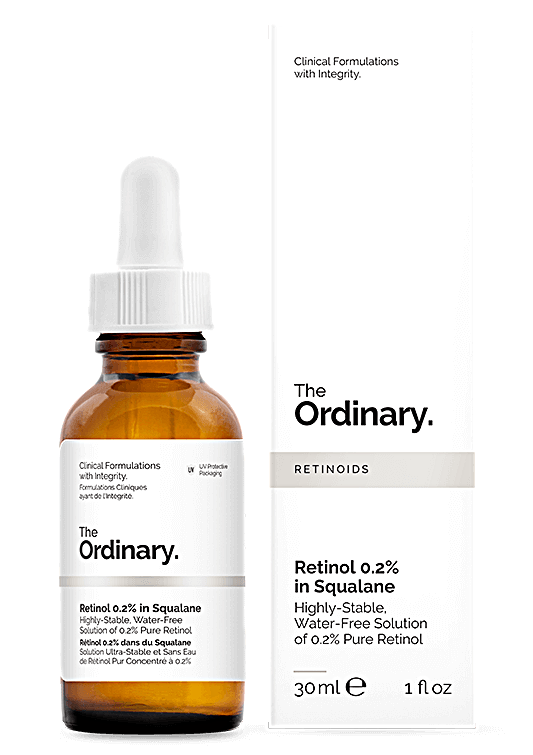 If you have not heard of the Ordinary, they are a Canadian skin care brand which sit under the umbrella of their parent company Deciem.
The Ordinary is a range of skin care products which are highly affordable and which contain highly effective ingredients for a wide variety of skin issues.
My skin is dry/oily combination in winter and I have sun damage on my forehead, fine lines at the side of my eyes, my under eye area is dry, furrows between my eyebrows and deep creases on my forehead.
For the past 6 weeks I have been using the Ordinary's 0.2% Retinol in Squalane and thought it would be helpful to share a review of my experience with this particular product.
Retinol is a form of retinoid, which is a derivative of Vitamin A. It can be used to help treat acne, hyperpigmentation, fine line and wrinkles, psoriasis and even warts. In this particular formula, The Ordinary have suspended the Retinol in Squalane, which is an emollient so moisturises the skin. It also helps to keep the skin supple and prevent the loss of moisture. Overall, the product has a very light oil type texture.
Precautions when using Retinol
Whilst Retinol is a wonder product for the skin, it can cause irritation, redness and peeling. For this reason new users, must start at a low strength like the Retinol 0.2% in Squalene that I have been using. The Ordinary also have a Granactive Retinoid 2% in Squalene or Emulsion formulas. These are more suitable for people with already sensitive or compromised skin and can also be used around the sensitive eye area, unlike the Retinol formulas.
As Retinol can cause irritation and redness, I would not advise applying it at the same time as products which also contain ingredients which can also cause irritation e.g. Vitamin C, Glycolic Acid and other acids. I personally would say use Retinol one night and Vitamin C in the day.
Retinol also increases the skin's sensitivity to UV light,

so it is

best used at nightime

before bed and

in the day an SPF cream must be worn and reapplied every 2 hrs.
Retinol is not suitable for women who are trying to conceive or who are pregnant.
How I use the Ordinary Retinol 0.2% in Squalane
I started using the Ordinary's Retinol 0.2% in Squalene a month ago. I started using it as I have hyperpigmentation and wrinkles on my forehead and around my eyes, although I apply other products there as Retinol musn't be used around the eyes. My skin type is combination, with dry cheeks and under eye area with an oily T Zone.
Anyway, I apply the product as part of my night time skin care routine. I basically cleanse, tone and wait for the toner to dry. Then I apply the Retinol 0.2% in Squalane all over my face (avoiding the sensitive eye area), my neck, decollete and the backs of my hands. I leave it for about 5 mins and then apply a mixture of oil and/or cream to my face. I do normally look like a grease ball when I go to bed (lol) but by the morning it has all absorbed.
I have not experienced any direct reaction to the Retinol 0.2%, so have nothing to report in terms of dryness, redness, peeling or irritation. What I did notice is that after week 3 that when I applied my Vitamin C one morning it tingled and stung and it never normally does this. I have 2 theories as to why this happened 1) because the skin was fresh and a little sensitive or 2) I was menstruating and this always makes my skin is more senstitive.
If you experience any peeling, then gently exfoliate the area with a gentle hydrating cleansing balm and remove with a damp muslin cloth. I wouldn't advise using any physical (i.e scrubs) or chemical acid exfoliants such as glycolic acid.
If you experience any irritation, then either reduce the amount of times you use the Retinol each week and/or you could apply soothing products to counteract the irritation. My go to skin soothers are Caudalie's Grape Water which would be best used as a toner and allow to dry fully before applying your Retinol.
Update: I started to experience tight, dry skin around week 7 and so now use the Neal's Yard Wild Rose Beauty Balm over the top of my Retinol 0.2%, which sorted the tight, dry skin problem out. I also started using the Retinol only every other night instead of every night.
Results after 6 weeks
What I have really noticed is that the skin on my cheeks looks fresh, new and smooth. This will be becuase the Retinol works to increase skin cell turover (which slows down as we age) and stimulates the production of new skin cells.
I have not yet noticed any difference in my hyperpigmentation or wrinkles on my forehead.
I will continue to use the Ordinary's Retinol 0.2% in Squalane and may go up to the 0.5% formula for my next purchase as my skin will have acclimatised to the use of Retinol by then. So stay tuned as I will do my best to continue to updates.
If would like to purchase the Ordinary's Retinol 0.2% it is only £4.20 for 30ml! I buy my products directly from their site and shipping to the UK is about 4 days time although there is currently a notice on their website which says orders can take up to 10 days. Shipping is free after £25 min spend.
If you would like more information on the rest of the Ordinary's products, please click here to read their Regimen Guide. If you email them with your skin care concerns, they will send you a suggested routine.
Please click here to read month 2 update.
Ok, until next time
Zoe
x
PS Do you need help with your at home skincare routine?
Check out my Skin Care Guide - only £5 - Ebook PDF
Identify your skin type and skincare issues
Create a skincare routine suited to you
Help you choose products that are suitable for your skin type and skincare issues
Key information on common skincare issues and which products can help: acne and breakouts, dehydrated skin, dull skin, hyperpigmentation (uneven skin tone), mature skin concerns, rosacea and redness, sensitive skin.
A to Z glossary of over 40 popular, effective skincare ingredients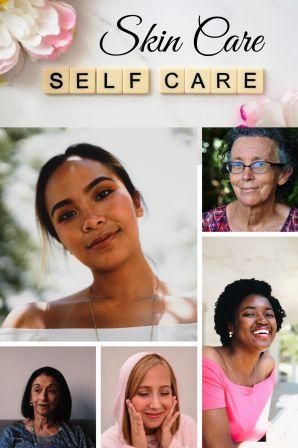 Subscribe in a reader