March Special Offers and Latest News
Posted on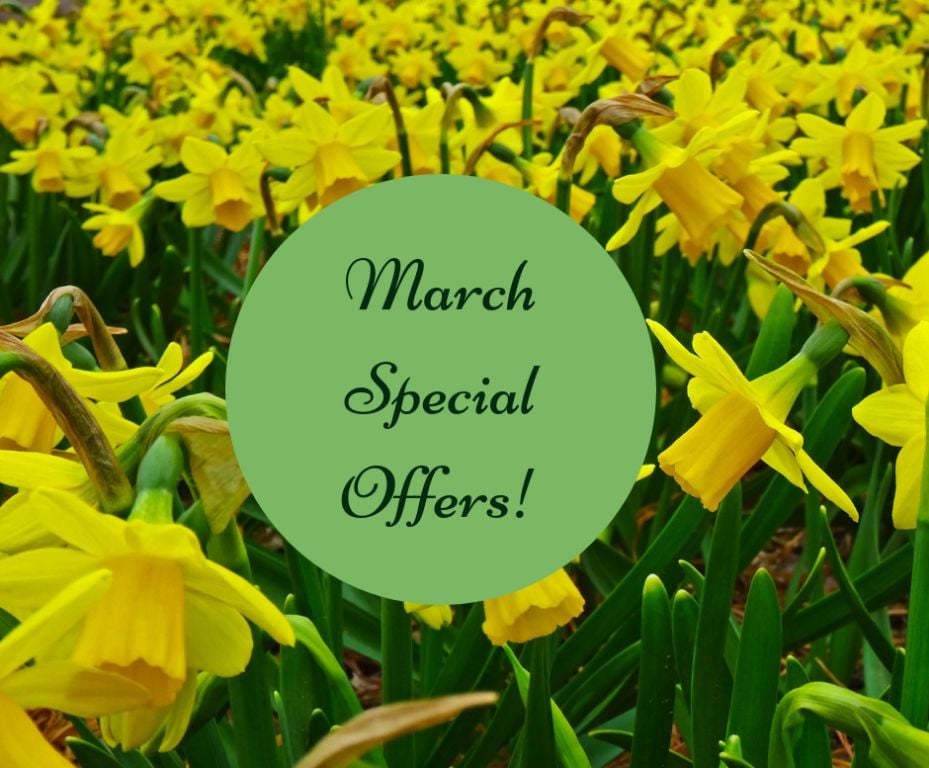 Hi
I hope you are all well.
At last!, today marks the official month when Spring begins and we can emerge from our winter hibernation. For those of you in the UK, you will know we have already started to thaw out as we had a very unusual and slightly eerie end to February that has felt more like late Spring than late Winter.
Anyway for March I have quite a few Special Offers available, all of which can be viewed in more detail on the Spring Special Offers page
To celebrate International Women's Day on Friday 8th March I have 6 slots of £30 pamper packages available which includes:
A 30 mins Treatment of either Dermalift Non Surgical Face Lift, Neal's Yard Organic Facial or Diamond Microdermabrasion or Aromatherapy Back Massage
Free Samples of Neal's Yard Organic skin care products
Skin Care Consultation and Product and Treatment Recommendations if required.
Exclusive Offers will also be available for purchase on the day
A 1 day Offer to celebrate World Sleep Day on Friday 15th March - save £5 on my Sleeping Beauty Treatment which is a combination of 3 x 20 mins of powerful holistic treatments: Holistic Face Massage, Reiki and Reflexology using Neal's Yard organic products to help with sleep issues.
I have a 1hr Mother's Day Pick and Mix Gift Voucher for £35 - Mother's Day is on the last day of the month but the gift vouchers are vaild for 2 months up until 31.5.19.
For anyone who has dull or dry skin generally or seasonally after winter, I have a special offer of a Free Anti Ageing Eye Treatment with any Microdermabrasion Facial.
Lastly I have 2 Shrinking Violet Inch Loss Wraps for £90, saving £10. This can be shared with a friend (separate appointments are required) or just for yourself
In terms of news, I am excited to share that I have some new products in stock:
Well, that's all folks, have a great month!
Until next time
Zoe
x
Subscribe in a reader