Tips to Help you Choose the Best Facial for Your Skin Type and Skin's Needs
Posted on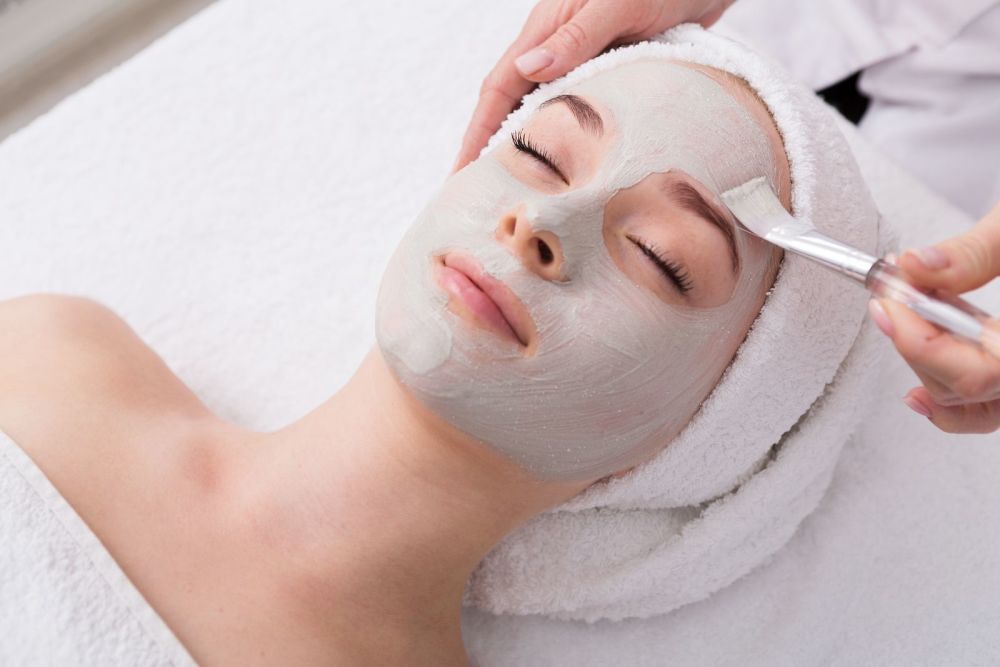 Tips to Help you Choose the Best Facial for Your Skin Type and Skin's Needs
Whether you do at home facials or visit a beauty therapist, the choice of facials available nowadays can be a little overwhelming. So in this post I will share some tips to help you choose the best facial for your needs. The list includes some of the most popular types of facials but is not comprehensive as there are so many different types of facials available.
To help you decide which type of facial is best for your needs first of all you need to know your skin type.
Sensitive Skin is one that easily reacts (redness, hives, itching) to the ingredients in skin care products and may also react to heat, steam and even the stimulation the skin during a facial. Sensitive skin often has dilated capillaries, reddens easily and is warm to the touch. Sensitive skin can be normal, oily, dry or combination. You need to avoid products with fragrance, essential oils and buy ones which are hypoallergenic. You will also need to exercise caution with steam treatments and facials such as microdermabrasion. If in doubt, just test on a small area of skin before proceeding to have a facial on the whole of your face.
Normal Skin is neither too oily nor too dry. It is uniform in appearance, has good elasticity, small pores, is usually blemish free and quite rare. Although people with normal skin do not have issues with dry or oily skin, they will still benefit from the deep cleansing, exfoliation and stimulating massage received during a facial.
Oily Skin tends to have open pores, feels thick and greasy to touch, has normal elasticity and is prone to spots. Fortunately oily skin tends to maintain its suppleness for longer than other skin types and may appear to age more slowly. People with oily skin should avoid using products containing harsh ingredients such as alcohol as it will strip too much oil from the skin. As a result the skin then produces more oil. It would be more advisable to use natural floral water or an astringent such as Witch Hazel.
Dry Skin suffers from a lack of moisture or insufficient sebum (oil) production, dehydration and dryness can also occur due to not drinking enough water. Dry skin can be thin and flaky and tends to age prematurely particularly around the eyes and mouth. This type of skin will benefit from exfoliation to remove dry skin which can make the skin feel rough and look dull, the moisture from steam treatments and of course, from moisturising products.
Combination skin is a mixture of dry, normal and oily skin and is the most common skin type. There tends to be an oily T Zone (forehead, nose and chin) which is greasy and may also be blemished. The cheeks are either dry or normal. The tone and elasticity of combination skin will vary. If you have combination skin you could choose 2 sets of products for the 2 different skin types.
Once you have identified your skin type, you will need to assess your current skin needs.
Common issues include:
build up of dead skin cells which leads the skin to look dull and feel rougher than normal
whiteheads, blackheads, spots, pimples, acne
fine lines, wrinkles
acne scars
sagging skin
hyperpigmentation - uneven skin tone, melasma and sun spots caused by sun damage
In terms of the types of facials which are useful for the different skin types and needs:
All Skin Types will benefit from a classic facial including cleanse, tone, exfoliate, mask, facial massage and moisturise with products suited to your skin type and needs.
Dry, Dehydrated or Dull Skin - facials which include exfoliation to remove dead skin cells, steam treatment and hydrating products. Microdermabrasion is an excellent facial for removing dead skin cells, however it can be too harsh for people with sensitive skin. A gentle Fruit enzyme peel mask or Gold facial maybe more suitable for people with dehydrated, dull sensitive skin.
Oily or Congested Skin - a galvanic facial (desincrustation) is excellent for deep cleansing, steam treatment to soften debris blocked in the pores, vacuum using a small glass ventouse for targeting areas of blocked pores and blue LED light as it helps to kill bacteria.
Fine lines, some types of hyperpigmentation and light acne scarring will benefit from regular microdermabrasion facials as the top layer of the skin is gently sloughed off during this type of facial. Specific products for ageing, hyperpigmenation and scarring will also assist. Note, hyperpigmentation caused by melasma will not respond to microdermabrasion but hyperpigmentation caused by sun damage will.
In terms of mature skin, non surgical face lift (microcurrent) will lift and tone the facial and neck muscles. Non surgical face lifts and Red LED light also stimulate the production of elastin and collagen which both dramatically decrease as we age which causes loss of skin elasticity and loss of plumpness. Therefore non surgical face lift is a useful facial for the very early signs of ageing and also later down the line as a rejuvenating treatment.
If your skin has complex needs e.g mature, dull, combination with some spots (often occurs around menopause years) a combination facial would be ideal. In such a situation I would suggest microdermabrasion, non surgical face lift and blue LED light using products suitable for mature skin.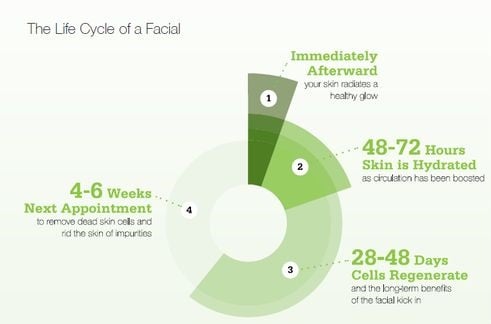 Regular full facials every 4 to 6 weeks is ideal. Many salons use salon software that allows you to make regular and repeat appointments, so this should be easy to plan. The only exception to this is non surgical face lift, which ideally requires 1 to 2 a week to start and then monthly maintenance. A regular facial plus twice daily cleanse, tone and moisturise (with min SPF 15 in the day), a healthy diet and drinking plenty of water will all help to keep the skin in tip top condition.
If you are interested in facials for your particular skin type, please click here for more details.
I hope this has been helpful for you.
Until next time
Zoe x
PS Do you need help with your at home skincare routine?
Check out my Skin Care Guide - only £5 - Ebook PDF
Identify your skin type and skincare issues
Create a skincare routine suited to you
Help you choose products that are suitable for your skin type and skincare issues
Key information on common skincare issues and which products can help: acne and breakouts, dehydrated skin, dull skin, hyperpigmentation (uneven skin tone), mature skin concerns, rosacea and redness, sensitive skin.
A to Z glossary of over 40 popular, effective skincare ingredients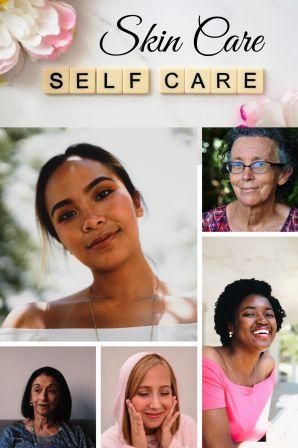 Subscribe in a reader