Student Spotlight!
Posted on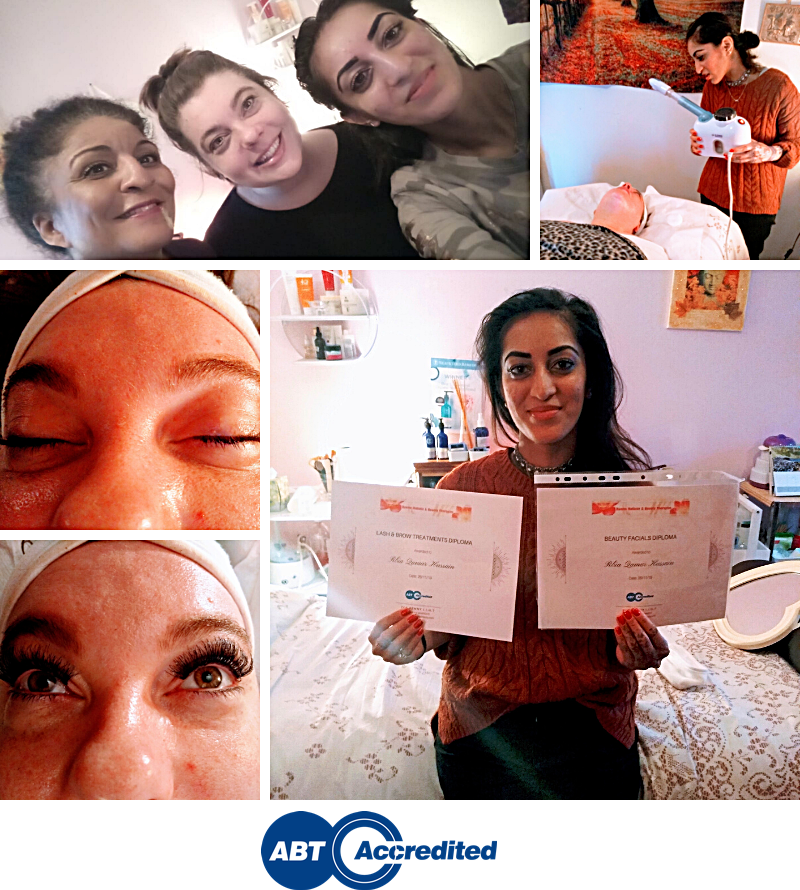 I recently had the pleasure of meeting and working with Rbia, who was a student on the accredited Lash and Brow and Beauty Facials courses. Rbia (her instagram page) is also a talented Henna Tattoo artist and Eyebrow Threader based in Levenshulme, Manchester
On the Lash and Brow course Rbia learnt how to carry out a brow wax and tidy up, lash and brow tint, cluster and strip lashes, which she was a total natural at. On the Facials course, she learnt the full deluxe facial routine of double cleanse, tone, exfoliate, steam treatment, facial mask, shoulder/neck/face and scalp massage.
As Rbia was a beginner to beauty treatments, she needed to do the Health and Safety Module and Exam plus the exams for the actual treatments, both of which she successfully completed...Congratulations!
Her model Kelly was really happy with the results of both the lash and brow treatments and the facial. She was like the cat that had the cream!
Here is Rbia's kind review of her Lash and Brow course: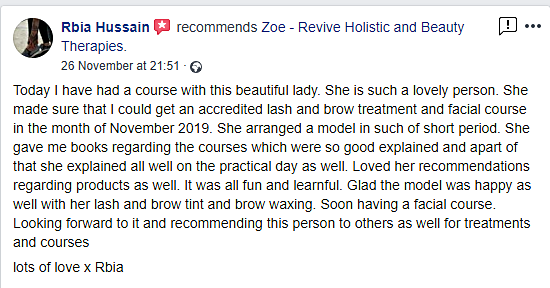 All the courses I offer are fully accredited, come with in depth health and safety and treatment manuals and require some home study, exams and practical training. If you would like to find out more, please head over to my courses page. At the moment (until 31/12/19) I have 10% off most courses using code NEWSTART.

Until next time
Zoe
x
Subscribe in a reader