Review: Elemis Super Food AHA Cleansing Glow Butter
Posted on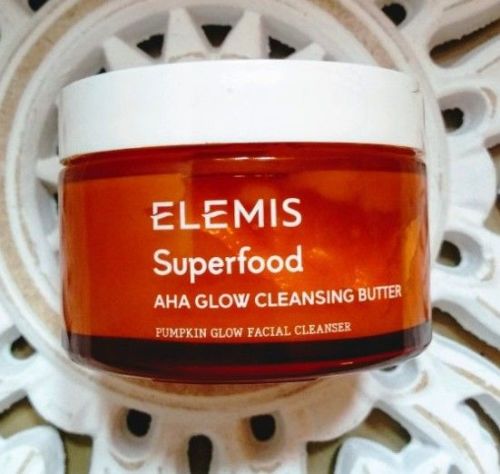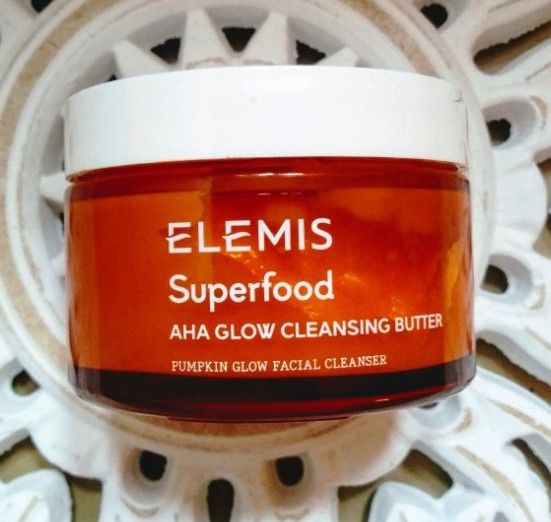 Hi everyone,
I hope you are all ok and doing well in this crazy year we are all having!
At my end, I am STILL not able to work so have been spending lots of time pampering myself and hanging upside down in downward dog (doing yoga).
So today, I will be sharing my thoughts on a new product I have been trialing. It's the Elemis Superfood AHA Glow Cleansing Butter.
This product is orange but doesn't stain your skin and has a unique gel-cream-balm lightweight texture and is not as solid as the usual Elemis cleansing balms. I would advise that you refrigerate the product during very warm weather as mine arrived with some leakage during the last hot weather spell.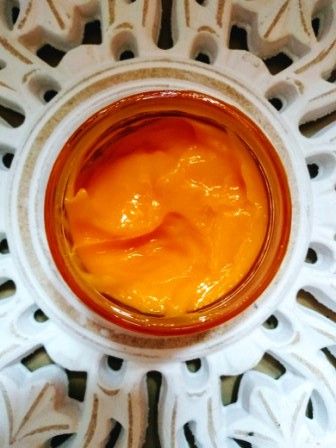 Like the Elemis cleansing balms, their new Superfood AHA Glow Cleansing Butter is another multi-purpose product and can be used as a makeup remover, cleanser, or as a mask.
In terms of the ingredients, you will find skin cleansing, nourishing, and brightening properties:
"Brightening Alpha Hydroxy Acids (AHAs) from Pumpkin and Acerola Cherry help to reveal a fresh-faced glow.
Mango Butter and Chia Seed Oil, rich in omega fatty acids, nourish and hydrate the skin.
The fragrance, sulfate, and mineral oil-free formula leaves skin feeling deeply cleansed and nourished
Lightweight hydrating formula won't leave skin feeling dry or stripped"
I have been using the AHA Glow Cleansing Butter about 2-3 times a week for a couple of weeks now. I use it in the morning and apply a fingertip amount to my forehead, cheeks, nose, chin, and neck, massage it in and then leave it on whilst I drink that first coffee of the day. I then remove the product with a clean, damp facial cloth.
I have not tried to remove my make up with the product yet as, to be honest, I haven't been wearing any during lockdown! If you do decide to use the product this way, I would avoid the eye area and use your usual eye make up remover instead.
The verdict?
The Elemis Superfood AHA Glow Cleansing Butter definitely leaves my skin feeling clean, fresh, and hydrated (but not greasy) which I love as I have dry/oily combination skin.
I have not noticed that my skin looks more radiant but then my skin is not dull or lacklustre at the moment, more so in autumn and winter months so this product will be useful to try then.
I would say that this product is ideal for anyone who has normal, dry, dry/oily combination skin and possibly even oily skin. It is also going to be a winner for those who prefer a hydrating cleanser which does not strip the skin and those who enjoy a multi-purpose product.
Will I repurchase?
Definitely! I love the texture and the results and am intrigued to use this product during the cooler months when my skin definitely becomes more ashy, dull and lacklustre.
The cost of the Elemis Superfood AHA Glow Cleansing Butter is £30 for 90ml and is available on the Elemis website.
Stay tuned for more skincare reviews as I have been spoiling myself and the treatment room to some new goodies.
Unti next time, stay safe
Zoe
x
PS Do you need help with your at home skincare routine?
Check out my Skin Care Guide - only £5 - Ebook PDF
Identify your skin type and skincare issues
Create a skincare routine suited to you
Help you choose products that are suitable for your skin type and skincare issues
Key information on common skincare issues and which products can help: acne and breakouts, dehydrated skin, dull skin, hyperpigmentation (uneven skin tone), mature skin concerns, rosacea and redness, sensitive skin.
A to Z glossary of over 40 popular, effective skincare ingredients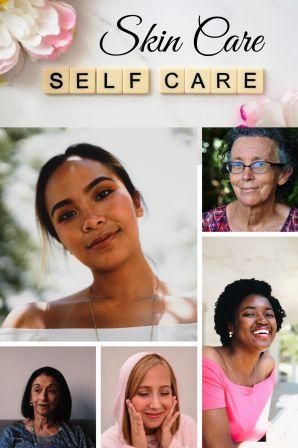 Subscribe in a reader