CND Vinylux Art Vandal & Flirtation Collections 2016
Posted on

CND Art Vandal Collection 2016

CND Vinylux Flirtation Collection 2016
For those who don't know Vinylux is a long lasting Nail Polish made by CND the makers of Shellac. Vinylux lasts up to 5 days on the hands and grows out like a gel polish on the toes so lasts for weeks. Vinlyux dosn't require a base coat and removes like a regular polish.
Now on to the new CND Art Vandal and Flirtations collections, to be honest there is only one polish that is a "must have" for me and that is Untitled Bronze (from the Art Vandal Collection), it is a beautiful rose gold. I have so many colours now and some of the new releases are only a couple of milimeters in shade from other colours I have or are unpopular colours with my clients so it's not worth me buying them. Anyway overall apart from Untitled Bronze, I really am not overly keen on these 2 collections. However, this didn't stop me from making a recent purchase of some new Vinylux shades from other collections and I have chosen shades which are unusual or add something new to my collection....I have swatched them all and loveee them!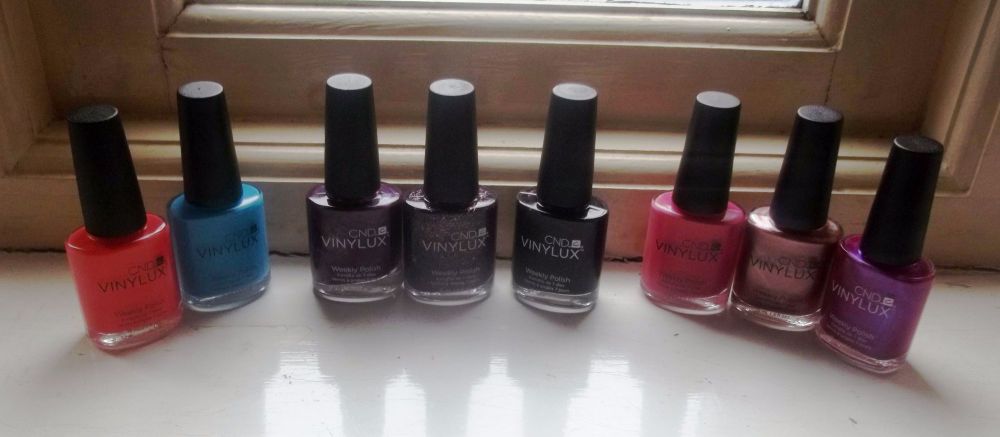 Left to Right: Tropix (replacement) and new colours Digi Teal, Tango Passion, Nordic Lights, Poison Plum, Irrevenrent Rose , Untitled Bronze and Magenta Mischief.
For further information on Manicures and Pedicures I offer using Vinylux longlasting polish and Gel Polish, please click here.
I also slipped the gorgeous Kaseo pedicure products into my basket: Mandarin & Mint Foot Lotion and their Peppermint and Blueberry Foot Mask. Both of those sound like gross fragrance combinations but they are actually really lovely smelling products and are very, very moisturising. Having used many Pedi products over the years, I can safely say these 2 are the only ones I have ever repurchased so must now be classed a staple.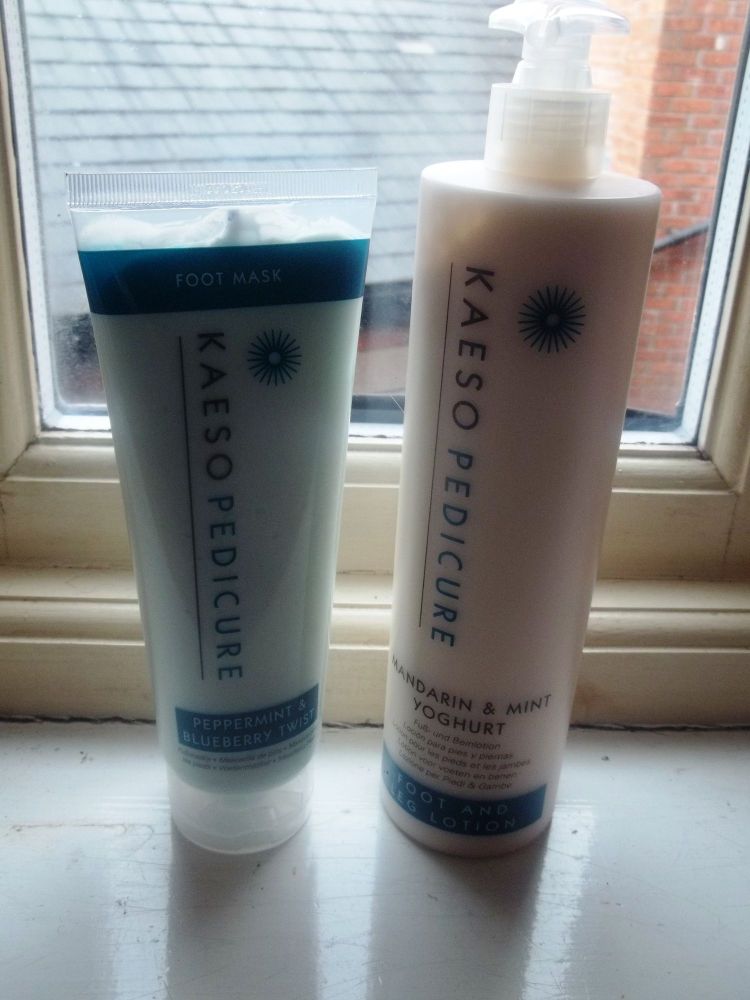 Until next time
Zoe
x
Subscribe in a reader