April Special Offers
Posted on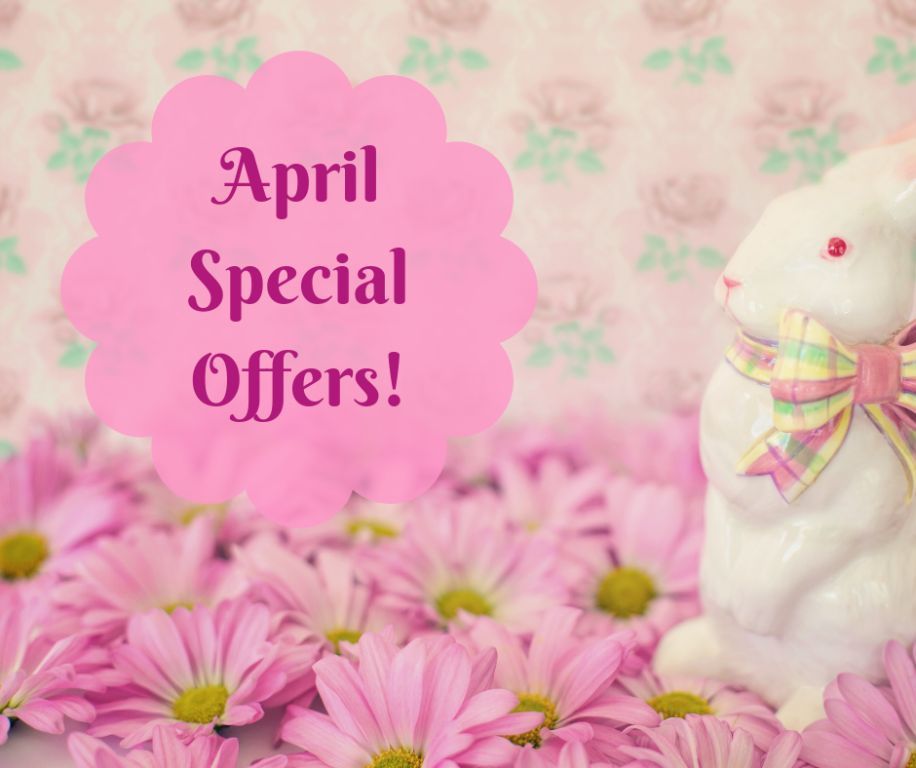 Hi
Happy April Fool's Day, I hope you are all well!
Well Spring is well and truly underway now and this month I have a number of Special Offers available.
For Stress Awareness Month I have the following package for £35
Pick 3 x 20 mins: Reiki, Reflexology, Holistic Face Massage, Mini Aromatherapy Facial or Aromatherapy or Hot Stone Back Massage or Pick 2 x 30 mins: Express Aromatherapy Facial, Holistic Face Massage, Aromatherapy or Hot Stone Back, Neck and Shoulder Massage, Reiki, Reflexology or Pick 1 x 1 hr: Full Body Aromatherapy or Hot Stone massage, Deluxe Aromatherapy Facial
The same package is also available for students all the way up to June.
Whilst not on special offer but useful for stress, I also offer a variety of products for Stress relief
Customised aromatherapy bath and body productswith personalised blends of essential oils chosen for your specific needs.
Customised Bach Flower Remedies for stress and anxiety
SOS Stress Relief Kit
28 Day Stress Management E Course
The rest of the Special offers for April include
Free Detox or Firming Tummy Wrap with all 1 hr+ Facials
Save £10 when you book any 2 Shrinking Violet Full Body Wraps
Save from 10% when you book a course of 3 or more Beauty or Holistic Treatments
If you would like to more details on any of the offers you can do so by clicking here.
Well, that's all for now, take care
Until next time
Zoe
x