CND Shellac and Vinylux Holiday 2014 Collection
Posted on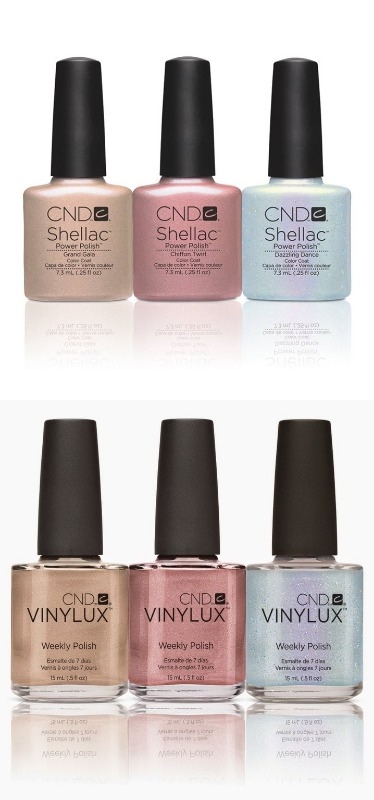 CND Shellac and Vinylux Holidays 2014 Collection: Gilded Dreams
Limited Edition Colours: Grand Gala, Chiffon Twirl and Dazzling Dance
available from 23rd September, 2014 and also at Olympia Trade Show 21st-22nd Sept.
Well, these are an interesting and unusual set of colours for the Christmas season, I can't wait to see the swatches and decide whether to get some in for the salon. If there are any therapists reading this, apparantly they will be sold as a Shellac/Vinylux duo but I am not sure if they will be available as singles.
For further information on Manicures and Pedicures I offer using Vinylux longlasting polish and Gel Polish, please click here.
Until next time
Zoe
x