Vinylux New Wave Collection Spring 2017
Posted on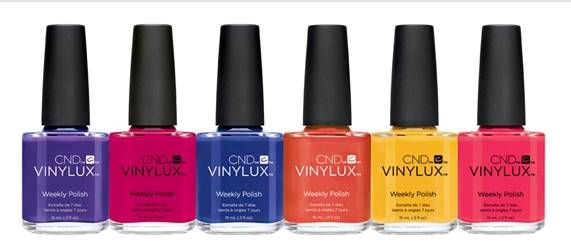 Vinlyux New Wave Collection for Spring 2017
Left to Right: Video Violet, Pink Leggings, Blue Eyeshadow, Banana Clips, *Jelly Bracelet and *Ecstacy
*Shimmers
image courtesy of CND
Well, the CND Vinylux New Wave Collection is available now and certainly is an eye catching, uplifitng selection of colours for Spring 2017.
As much as I love the bright colours, I must say I am a little disappointed as some of the colours look a little too similar to colours which are already available in the range. So, I doubt very much I will be buying any of these new colours to add to my collection, which I use for Vinylux Manicures and Pedicures.
You can see all the colours swatched on the fab Swatch and Learn site.
Until next time
Zoe
x
Subscribe in a reader